It's funny that social media has become such a huge part of our lives in such a short time but that we all too often forget its potential as a tool for UX research. We've got some very simple tips for turning Facebook, Twitter, etc. into UX research tools that won't cost very much to implement.
1. Listen – Quickly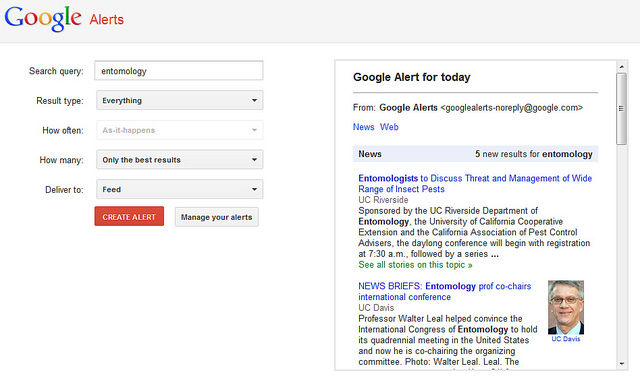 Author/Copyright holder: bug_g_membracid. Copyright terms and licence: CC BY-NC 2.0
Tools like Google Alerts (and there are many similar tools available now) enable you to listen quickly and effectively to conversations online about your products and indeed your competitors products. It won't take very long to set up a list of the most relevant industry keywords and then have any news related to them quickly delivered to your inbox. It cuts down on what would otherwise be a long slow painful online trawl for data into an informative digest that lets you keep firmly up to date with the frustrations and joys of your industry.


2. Be With Your Tribe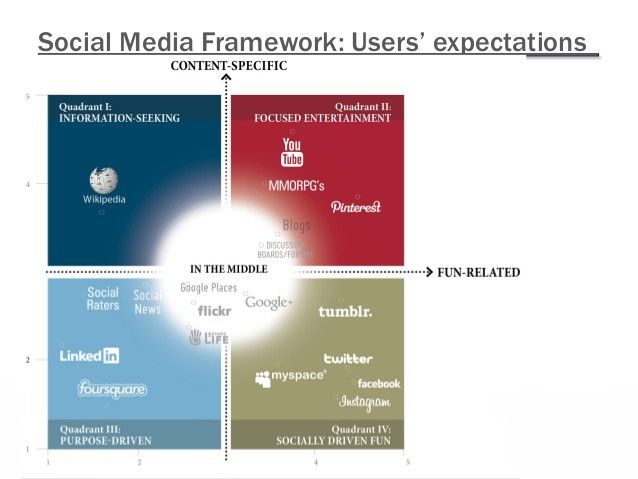 Author/Copyright holder: Fors Marsh Group. Copyright terms and licence: All rights reserved Img source
Where do your users hang out in social media when they're not on your social media pages? You want to get a feel for those who love you and those who hate you when they're not specifically interacting with them about your products. You can identify brand ambassadors (who make for great user testing candidates). You can also work with your detractors to turn them into fans. Of course not every complainer has something worthwhile to say but many do. It's amazing how a bit of love to those complainers can get them onside and helping you to improve the user experience.


3. Think About Remarketing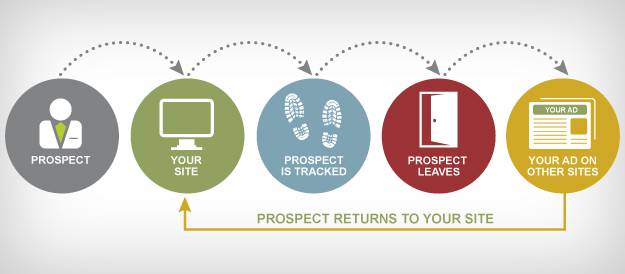 Author/Copyright holder: Unknown. Copyright terms and licence: Unknown Img source
If you want to test new promotional content; you can always split test it with a remarketing campaign in one of your social media platforms. Use the targeting functionality to deliver a specific ad to a specific group and measure the impact of that ad. In the long run; you'll be able to target your promotions much more effectively.


4. Talk To Your Following
User research is all about talking to your users. If you have fans, Twitter followers, etc. then reach out to them. If you need a very specific question answered; you can throw it open to your audience on Facebook and receive incredibly rapid feedback on it. Many social media channels will let you create audience polls if you need to control the responses too.
Don't forget to thank people for their time and note any people who are especially helpful; they may be easy to persuade to be helpful again in the future.


5. Check Your Influence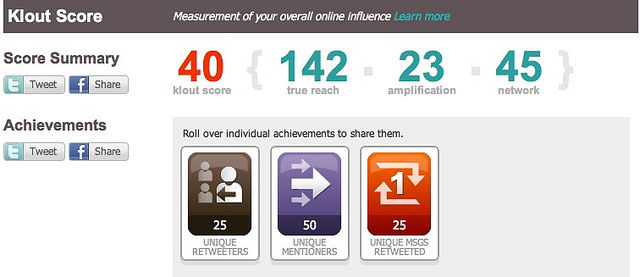 Author/Copyright holder: BeckyCortino. Copyright terms and licence: CC BY 2.0
Want to know if your efforts are having the right effect? Use Klout or a similar tool to measure your online influence. The greater your score the more likely it is that you are reaching your users on social media in the right way and to the greatest of business impacts.
Header Image: Author/Copyright holder: Christine. Copyright terms and licence: CC BY-NC 2.0