It's important to have a good understanding of the ideal goals of service design—we need to know what to reach for if we want to create great service experiences! Here Frank explains the origins and goals of service design, so we know what to strive for in our own designs.
Download our Tips for Creating Successful Service Designs
It's important not to get lost in the details when we design services. To avoid this, we need to know what goals to strive for. We can use a cheat sheet listing the goals of service design together with tips for achieving a first-class standard.
Get your free template for "Create Successful Service Designs by Using These Goals & Tips"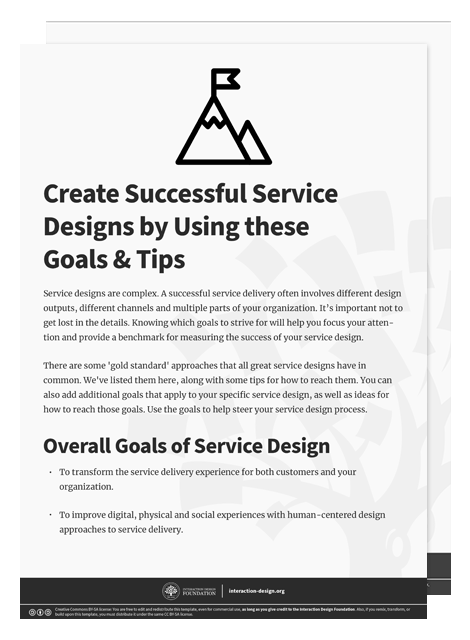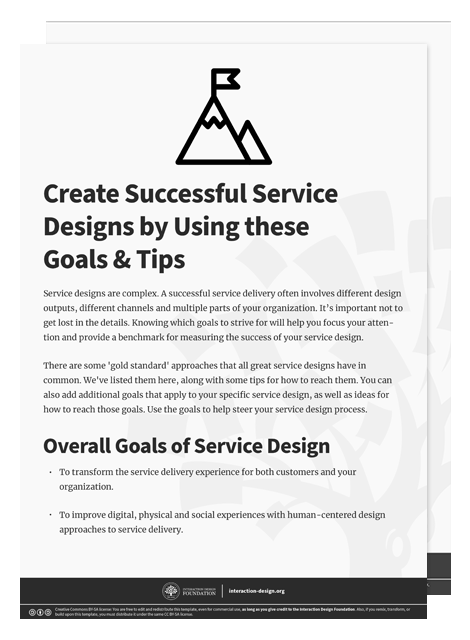 References and Where to Learn More
See how Nielsen Norman defines service design in Service Design 101
Here's Lou Downe on what we mean by service design
15 principles of Good Service Design
Watch Jamin Hegeman's video So you want to be a service designer
Read Lynn Shostack's article from 1984 on Designing Services That Deliver
Image
Hero image: © Artem Beliakin, CCO