This is not a unique problem. Graduates and career changers in many fields have the same problem. They look at the job adverts and see "x years of experience" required; they look at their own CVs and see no experience. Then they fall into a funk and wonder where to go next. So how do you land your first UX role with no experience?
For University and College Leavers
If you really have no work experience at all; you're probably going to have to get some before you can land your first job. There are graduate entry positions in UX but to be truthful the competition's pretty hot for them and if you're not in one 6-9 months after graduating – it is unlikely the you'll get one now.
A common option to gain experience is an internship. Internships offer you the chance to go and work in a field – for nothing or for a token small payment, in exchange for providing you with experience. Internships are often not advertised. It's also possible to win an internship even if the company doesn't have a specific internship program. If you have the financial means to support yourself during an internship – you should approach prospective employers through your network or even send out cover letters, CVs and portfolios "on spec" (a funny term for – unsolicited) and see if you can land one.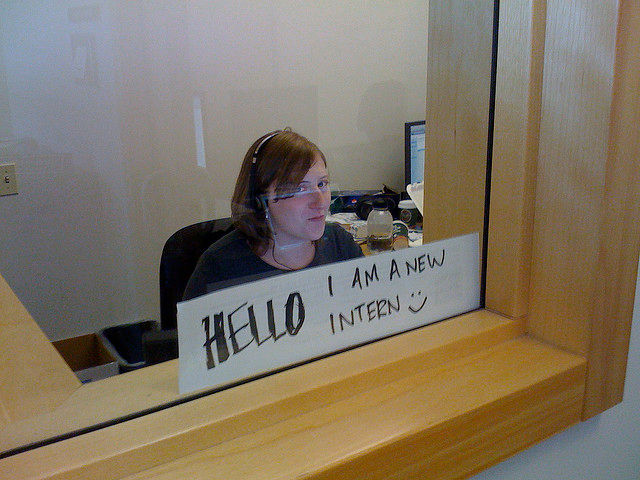 Author/Copyright holder: Andrew Hitchcock. Copyright terms and licence: CC BY 2.0
What if I can't afford to do an internship? Well, don't give up. You may have to work a little harder. Why not volunteer with a local charity in your spare time? You can then conduct some UX work for them whilst you continue to do the work you need to support yourself. Most charities won't have heard of UX so you may need to sell yourself and the concept of UX at interview. This may actually be better than an internship because while you are still working for no financial reward – there's a certain spiritual benefit to helping others out.
For Career Changers
Career changes have experience. What they often don't have is any directly UX related experience. In these cases, internships are out of the question – adults generally can't afford to quit their jobs and work for nothing. The charitable option remains a good one to get UX experience (and it creates more paid UX roles in the future – as the sector becomes aware of the benefits it is likely to hire more UX professionals).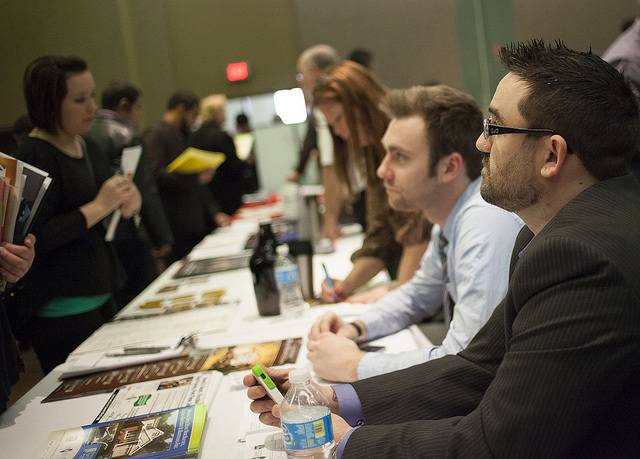 Author/Copyright holder: COD Newsroom. Copyright terms and licence: CC BY 2.0
But, the easiest way for a career changer to land a role is to show how their current experience would be of benefit in a UX role. Look through the things you do today and make connections and then show them on a CV.
For example, a call center operative might be able to demonstrate that they've conducted customer research (not so dissimilar from user research), been charged with delivering a service that delights customers, and so on…
Summary
Finding a job without direct experience can be challenging but it doesn't mean that you should give up – concentrate on either developing your experience or showing how your current experience would be more meaningful in a UX role.
If you have any tips for this – please leave them on our Facebook page.
Header Image: Author/Copyright holder: Flazingo Photos. Copyright terms and licence: CC BY-SA 2.0