LinkedIn is the world's largest career focused social networking site. Used correctly, you can dramatically enhance your prospects of landing a better UX role. It might take a little while to get this right but once you have – an hour a week might make all the difference to your long-term plans.
What Do You Do Now?
You'd be amazed at how many people don't fill in their profiles or use them to rabbit on about their social lives and interests rather than the work-related aspects of their lives. Countless others never update their profile after creating it.
You should revisit your LinkedIn profile every 3-4 months and ideally whenever you change roles. Ensure that your profile is clear about what you do and how you do it. Go to town with keywords related to your career UX, UI, User Interface, User Interaction, Interaction Design, etc. all should play a part in describing your UX role.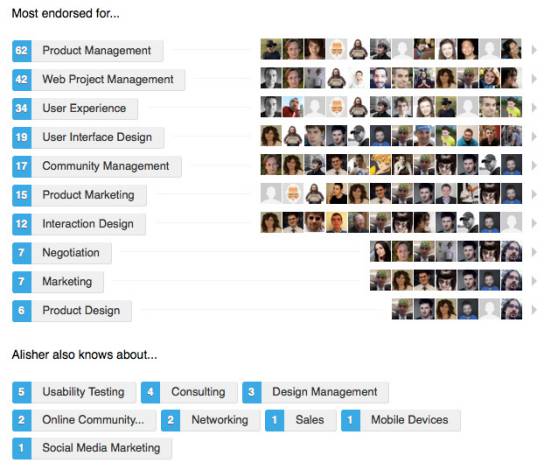 Author/Copyright holder: Alisher Hasanov. Copyright terms and licence: CC BY 2.0
This serves two purposes. The first is that if any potential employer is fact checking your CV – your LinkedIn profile supports your claims. The second is that it enables online recruiters to find you with a quick LinkedIn search.
If you don't have a job and are looking for one. Make your profile about what you're looking for instead. This is a useful exercise because all too often when we're looking for work – we're willing to accept any role. The trouble is employers don't want those people. They want people who know what they want to do and are passionate about it. If you're clear about what you want, it's much easier for others to give it to you. (Come to think of it – that might be a useful tip if you want to find your next partner online too).
Join the Club
LinkedIn is a social network. Too many people treat it as an advertising platform. All the profile revisions in the world will only improve your chances of showing up in a search a small amount (it's worth having that small amount but you can do better). So be social.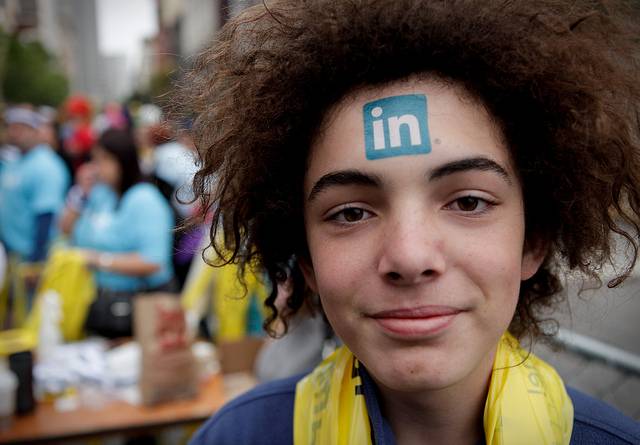 Author/Copyright holder: A Name Like Shields Can Make You Defensive. Copyright terms and licence: CC BY 2.0
Join all the groups that relate to your career you can think of. Don't be afraid to stretch out on tangents – developers' groups, graphic designers' groups, etc. can also open up opportunities. The Interaction Design Foundation has local chapters, a university group and a friends of group to get you started. But don't stop with us – spread that net wide.
The next part is also important – joining a group is not enough to get you noticed. Participating in that group is vital to improving your industry profile. You don't have to jump into every conversation though. It's a good idea to focus on discussions where your expertise is clear. And please, for your own sake and everyone else's sake, if you must disagree with someone – that's fine but keep it civil. The aim is to showcase your professionalism not your bar room brawling skills.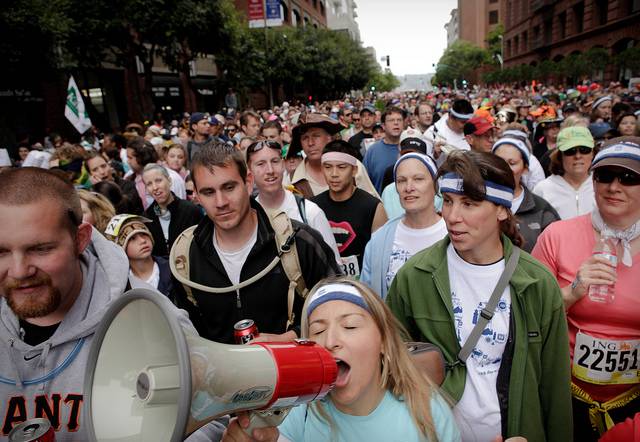 Author/Copyright holder: A Name Like Shields Can Make You Defensive. Copyright terms and licence: CC BY 2.0
Good participation is very much likely to get you noticed by others – accept their friend requests, develop your network and that new job will be closer than ever before.
Header Image: Author/Copyright holder: Mambembe Arts & Crafts. Copyright terms and licence: CC BY 2.0