The Ultimate Guide to Visual Perception and Design
How this course will help your career
What you will learn
How visual perception is formed, based on an understanding of the anatomy of the eye
What the theories of human color vision are, as well as important color considerations for your designs
How to apply color information to designs
How to apply Gestalt principles, such as the law of proximity and the figure/ground organization, so as to create effective designs
How imagery, context, and attention form important considerations for all kinds of designs
How humans perceive objects, and how to use that knowledge for screen-based interfaces
Human vision is an amazing ability; we are capable of interpreting our surroundings so as to interact safely and accurately with little conscious effort. However, we are well attuned to nature and things that occur naturally in our environment, which has significant implications for design. Unless man-made products are attuned to, and support, human visual perception, the viewing experience suffers and there is significant potential that users will be unable to use your products quickly, safely, or without error. For this reason, it is essential that we investigate how we see the world and why we see things in the way we do in order to know what we can do to ensure our products provide the best viewing experience possible. This is why we have developed "The Ultimate Guide to Visual Perception and Design," and why it is such an important topic for designers to master.

For those of us who are blessed with good eyesight, we seldom consider it. That's why going off to investigate the whys and hows involved is a little like trying to get behind the wind for the sake of finding the exact spot where it comes from. Happily, getting to the bottom of the phenomena involved in visual perception is a lot less laborious, and perhaps infinitely more fascinating. During the course, we will first cover the basic anatomy of the human eye so as to understand how vision is formed. We will then look at lots of different designs, evaluating each one according to specific aspects of the human visual experience. We will also identify how we can improve designs to support human vision better and improve usability as a direct result. Using the knowledge it imparts earlier on, this course will then analyze the design of icons in screen-based interfaces.
Gain an industry-trusted UX Course Certificate
You earn a verifiable and industry-trusted Course Certificate once you complete the course. You can highlight them on your resume, CV, LinkedIn profile or your website.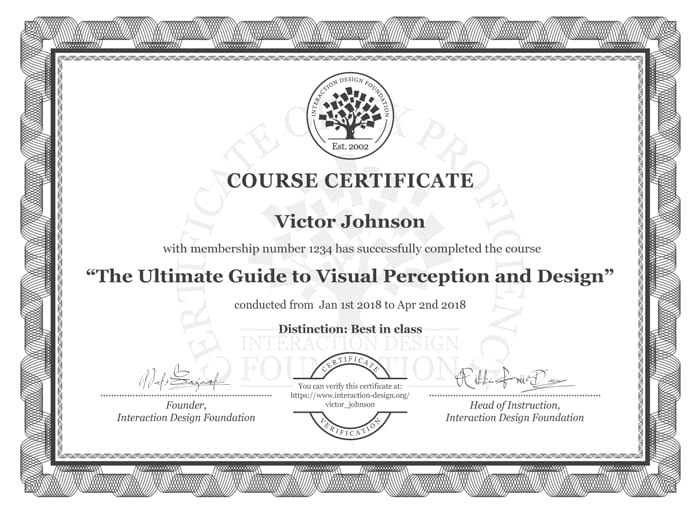 Our courses and Course Certificates are trusted by these industry leaders, who have taken up company memberships with the IDF:
Who should take this course
This is an advanced-level course greatly relevant to designers, particularly visual designers and UI designers, who are interested in creating effective software interfaces:
UI and visual designers keen on boosting their work experience with solid theory on visual perception and Gestalt principles
UX designers interested in gaining a deep understanding of how to create user interfaces and graphics that are effective
Project managers who want to learn how to use colors and graphics to communicate with users effectively
Software engineers who are interested in boosting their careers with an understanding of visual perception and design
Entrepreneurs with some exposure to visual or graphic design who want to improve how their products communicate with graphics
Newcomers to design who are considering a career in design
Courses in the Interaction Design Foundation are designed to contain comprehensive, evidence-based content, while ensuring that the learning curve is never too steep. All participants will have the opportunity to share ideas, seek help with tests, and enjoy the social aspects afforded by our open and friendly forum.
Learn and work with a global team of designers
When you take part in this course, you will join a global multidisciplinary team working on the course and the exercises at the same time as you. You will work together to improve your skills and understanding. Your course group will be made up of an incredibly diverse group of professionals, all of whom have the same objective—to become successful designers. It's your chance to learn, grow, and network with your peers across the planet.
Lessons in this course
Lessons become available at a schedule of one lesson per week.
Lessons remain open for you forever and have no deadlines.
There is no time limit to finish a course.
You have permanent access to your course material, answers, and classmates for the entire duration of your membership.
Estimated time to complete: 6 hours 42 mins spread over 6 weeks.
Learning paths
This course is part of 1 learning paths:
How others have benefited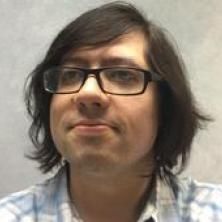 Phillip Dodson, United States
"I wanted to thank you! IDF is just the best thing ever. Just ever! Making this information accessible and available at the high level of quality. Just awesome!"
---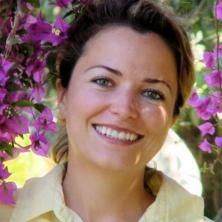 Vera Dragilyova, United States
"It is an honor to be part of your organization, and I am looking forward to growing and contributing to the field, thanks to the information, courses, and advice that your organization provides."
---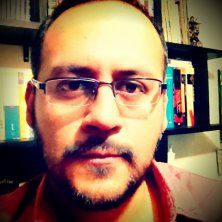 Fernando Martinez Carreon, Mexico
"Well, I've started with one of the courses and felt it was fair to write once again just to say you that you are a great team of human, cognitive and pedagogy centered professionals. I'm really glad that I've become a member and have all of these tons of information for self-paced learning, the content I read it's great so far!"
---
How to advance your career with IDF courses
Attend lessons at your own pace

Each week throughout the course, you get access to a new lesson, but you can move through the lessons at your own pace. This means you can learn before you leave for work, or in between breaks — in as little as 15 minutes per day.

Network online and offline

Network with your fellow course-takers online, through discussion forums inside lessons. You can also connect with your peers offline via IDF's Local Groups. Local Groups connect you with other designers around your city who share the same passion in UX design as you.

Advance your career

Get a verifiable and industry-trusted Course Certificate once you've scored at least 70% on a course. Highlight your Course Certificates on your résumé, your LinkedIn profile, or your website to showcase your newly mastered skills.
Start advancing your career now
Become a member to take "The Ultimate Guide to Visual Perception and Design". Take any other IDF UX courses at no additional cost. Take a concrete step forward in your career path today.
FREQUENTLY ASKED QUESTIONS
Courses
Can I take more than one course at a time?

Yes, you can take all the courses you would like. For example, if there are 30 active courses, you can enroll in all 30 courses at the same time and move from one to the other as you please.

There are no further charges once you've paid for your membership.

Please note: If you have a student membership, you can take a maximum of three courses at the same time. As a student, you can thus still take all the courses you would like – free of extra charges – just as long as you finish them (or drop them) so that you don't have more than three ongoing courses at the same time.

I missed the enrollment date and now the course is closed. Will I have any opportunity to take the course in the future?

Don't worry if you missed the course. We will re-run it shortly. One of the reasons we continually open and close courses is to be able to control the classroom size.

Networking is a large part of our value proposition, so we want just the right number of people inside the courses. That is also why we display the "XX % percent booked" on our course icons.

We'll re-schedule the course and make it available for sign-up on https://www.interaction-design.org/courses in only about a week (or perhaps a little bit longer). The actual start date of the course will be a few weeks after sign-ups begin too. We've found that this is the best way to maximize flexibility and convenience for everyone, especially you as you put your course program together.

Do I have to be online at an exact time to study?

No. You can set your own study schedule. There are no "live sessions" or "webinars" since our members are from all timezones around the world. We are a truly global community – with members in every single corner of the world.

Thus, once you are enrolled, you can take all the time you want to complete a given course. Every "classroom" in each course will never close, so you'll have permanent access to your classmates and your course material (as well as your own answers).

Will I receive a Course Certificate?

Yes. Every time you complete a course, you get an industry-recognized Course Certificate. There is no limit to how many Course Certificates you can earn during your membership. You will also receive a 3-step guide on how to include your Course Certificate on LinkedIn and in your résumé/CV.


You can see an example of a Course Certificate at the bottom of the Course Catalogue.


How can I drop a course?

You can simply go to the course page and click on the "Drop Course" button — please bear in mind that this will also erase all your course progress and answers.

I have answered questions in a lesson; when will they be marked/graded?

We do the marking/grading in so-called "sprints," where we sit down and do all the marking/grading in one go. Your answers will be graded approximately one week after you submit your work.

We do this because it is much more efficient than doing one little step every day. It's part of our lean/agile work philosophy, and that approach to efficiency is one of the factors that keeps our membership prices so incredibly low.

We are doing it to save you money and as part of our mission to lower the cost of high-quality design education.

I have updated my name, but my course certificate is not updated — how can I change it?

Please contact us at hello@interaction-design.org and our member support will regenerate your certificate with the correct name.

I have started the course/lesson later than the specified date, are my answers still going to be marked?

We will be marking answers for as long as there are active members. Therefore, even if you are the only person taking a lesson at that particular time, your answers will still be marked.

How are courses graded?

Multiple-choice questions are automatically graded by our system, whilst open-ended questions are marked by the course instructors.

I started a course after the official start date; for how long will I have access to the course materials?

Regardless of when you have enrolled on a course, you will have access to the course materials for the entire duration of your membership. So, if you pay for a one-year membership, you will have access for one year, renewing your membership for a second year means you will have access for two years, and so on.

English is not my first language so it takes me longer to learn through the course content, will I still be able to answer questions after the course completion date?

Yes, you will be able to submit answers for the whole duration of your membership.

New lessons are starting before I have had the chance to complete all aspects of the previous lesson(s); am I going to be locked out of these unfinished lessons?

No, you will not be locked out of any lesson or course. You will have access to all course materials throughout your membership, so there is no pressure to keep at the same pace as the specified lesson release dates.

All we recommend is that you try to stick to the same schedule as other participants. The reason is they may have moved on to other lessons, thereby meaning you could miss out on the social aspects of the course(s). However, we anticipate that there will be a constant flow of participants working through different lessons and courses, so overall you are unlikely to miss out. We will also be running all courses again — so there really is no rush.

Are course certificates awarded on a specific date?

No; you can generate your certificate as soon as you attain at least 70% of the total course points.

When will I receive my Course Certificate?

Course certificates will be given to participants when they have scored more than 70% or more of the total course points. For example, if a course contains ten lessons each with ten questions, you will receive a course certificate when the instructor has awarded you at least 70 points (70% of the total course points).

There is no specified time that certificates will be awarded — instead, they are given to participants as and when they have answered all questions, even if this is long after the official end date.

How do I add my Course Certificate to my LinkedIn profile?

Below is a step-by-step guide on how to add your IDF course(s) to your LinkedIn profile:

1. Go to your LinkedIn profile page and scroll to your "Accomplishments" section.

2. Click on the plus button and choose "Certification".

3. In the following fields add:

Certification name – Course name
Certification authority – The Interaction Design Foundation
License number – Your membership ID number (it's written on your certificate)
Time period – Input the date written on your certificate (e.g., May 2017)
Check the button "This certification does not expire"
Certification URL: Input the certificate URL provided on your course page

4. Click on the save button.

Congratulate yourself!
You've made a great accomplishment by earning your course certificate, and now the world knows about it!

How do I add the IDF Membership Certificate to my LinkedIn Profile?

Below is a step-by-step guide on how to add your certificate to your LinkedIn profile:

1. Go to your LinkedIn profile page and scroll to your "Accomplishments" section.

2. Click on the plus button and choose "Certification".


3. In the following fields add:
• Certification name – Membership Certificate
• Certification authority – The Interaction Design Foundation
• License number – Your membership ID number (it's written on your membership certificate)
• Time period – Input the date when you joined our community (e.g., May 2017)
• Check the button "This certification does not expire"
• Certification URL: Input the certificate URL provided on your profile page

It is as simple as that. Now, anyone who visits your profile can see your certificates!

How much will I have to pay for the courses?

As a member, you can take as many courses as you want with no additional costs. This means you only have to pay our membership fee to take an unlimited number of courses. There will be no further charges on top of the membership fee, no matter how many courses you decide to take.

Do you provide mostly beginners' or more advanced courses?

We provide courses for all levels of mastery and accross the full spectrum. If you're new to design, you can start from our beginner courses and progress all the way up to our advanced ones. If you're an established designer, on the other hand, you will find some of our lower-level courses provide a good refresher—and the advanced ones, a bit of a challenge.

How much time is needed to complete a course?

Once enrolled in a course, you will gain access to a new lesson each week, which you are free to complete without any deadlines and no end date, either.