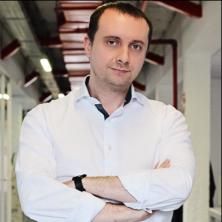 Description
Agile and Business Coach, helping Italian and International Firms to uncover better ways of building products. Licensed NLP Coach specialized in Business.
Passion about Technology, Innovation, Mobile, Online Communities, Free Software, Events, Communication, Design, Marketing, Startups and Entrepreneurship.
SPECIALTIES:
Agile Methodologies: Scrum, Kanban, IT DevOps, Lean Change Management, Lean Startup.
User Experience, Usability, Interaction Design, Visual Perception, Design Thinking.
Liasing between technical and non-technical audience, Software Requirements, User Stories.
Public Speaking, Presentation, PreSales support, Advocacy, Community Management.
Unix, Linux, Ubuntu, Debian, Android.
Completed courses / Course Certificates
Here are the Course Certificates Paolo Sammicheli has earned.
Courses this member is taking