"Education is the most powerful weapon which you can use to change the world."
—Nelson Mandela
We couldn't have put it any better ourselves. Education really is a hugely powerful weapon, and that's why we should all take some time to celebrate World Teachers' Day—to acknowledge, thank and appreciate all the teachers that spread knowledge in the world around us. First things first, let's learn more about the day and why it's so important!
What is World Teachers' Day?
World Teachers' Day, also known as International Teachers' Day, is celebrated on 5th October every year in over 100 countries across the world. The event was launched by the United Nations Organization for Education, Science and Culture (UNESCO) in 1994 to celebrate the anniversary of the adoption of the 1966 ILO/UNESCO Recommendation concerning the Status of Teachers. This was when governments unanimously recognized how important it is that society contains competent, qualified and motivated teachers.
World Teachers' Day promotes lifelong learning
World Teachers' Day has grown in popularity over the past decade as people all over the world ramp up efforts to ensure inclusive and quality education is provided for all, and to promote lifelong learning opportunities worldwide.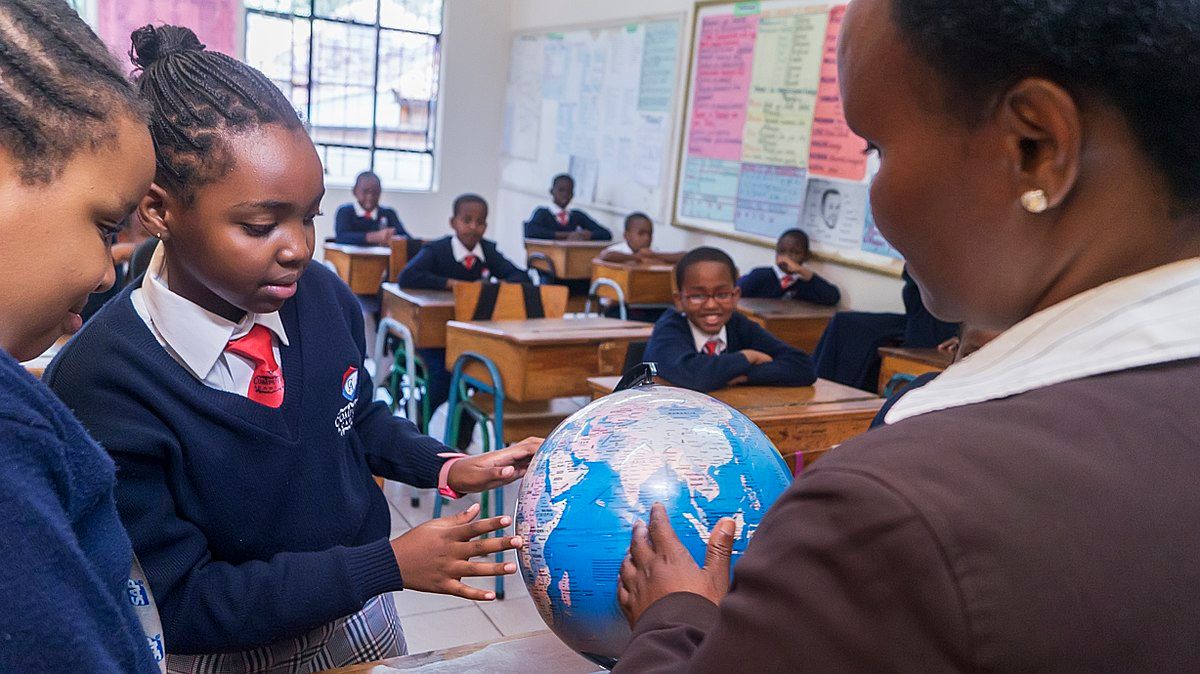 Author/Copyright holder: Nduati.githae. Copyright terms and licence: CC BY-SA 4.0
World Teachers' Day provides the perfect opportunity to thank every teacher or instructor that has contributed to your life through education.
At the Interaction Design Foundation, we want to celebrate and thank the teaching profession worldwide. This, of course, includes the design experts who create our top-quality educational materials and personally grade answers in our online UX design courses !
As an organization focused on our mission, we continue to contribute to the teaching profession through our mission to make high-quality UX education accessible and affordable to people across the world. But that's not the end of it, we're going to celebrate in an even bigger way this World Teachers' Day and offer 25% off IxDF membership between 5-7th October!
In line with World Teachers' Day, we believe learning is a lifelong process and our membership therefore includes access to our complete range of online UX design courses so you can learn about all aspects of UX design at your own pace and in your own time. From design thinking and interaction design, to UX management and usability testing, you can learn how to become a UX designer from scratch.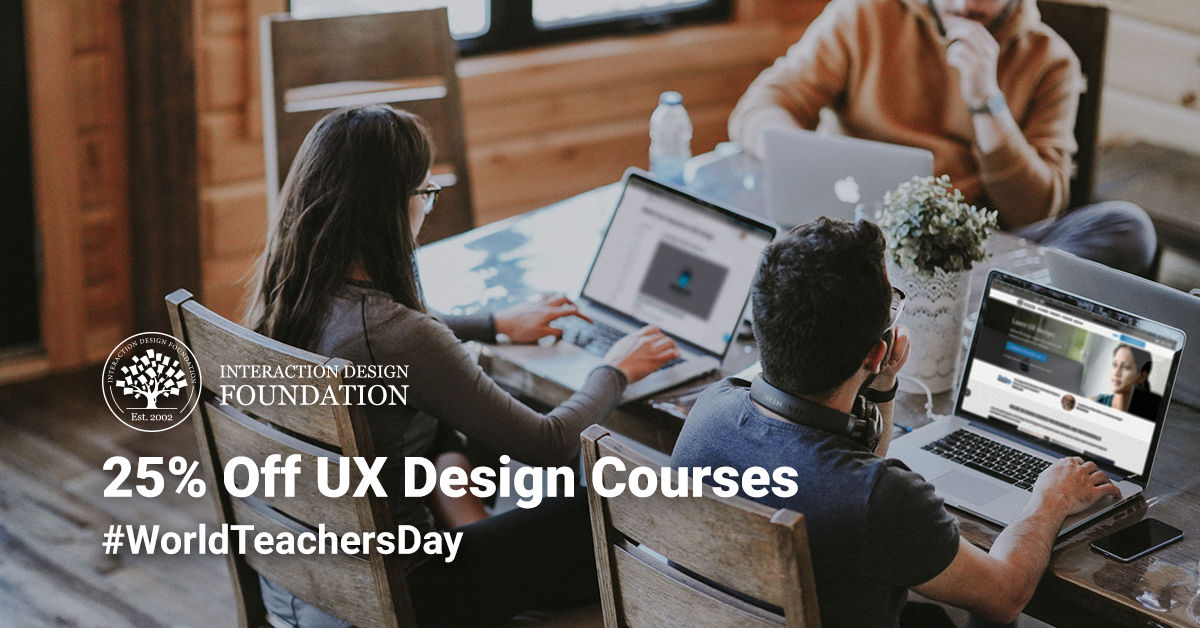 The purpose of World Teachers' Day is to acknowledge, evaluate and enhance the instructors of the world. Take a minute to thank everyone who's contributed to your education thus far, and check out this exclusive opportunity to continue your lifelong learning by signing up for IxDF membership .
References & Where to Learn More
Learn more about World Teachers' Day on the UNESCO site: https://en.unesco.org/commemorations/worldteachersday
Explore Google's collection of videos about inspirational teachers from all corners of the world: https://edu.google.com/worldteachersday/