This year, for the first time, Google stated that user experience would be a core part of gaining rankings for mobile websites. A poorer user experience would send your site hurtling down the rankings. This appeared to come as a shock to many in the SEO community and despite assurances that content was still king – many seemed to feel that this surprise had come entirely out of left field.
But did it? Isn't it true that Google has been subtly focusing on UX with each and every algorithm update? We think that it is true and we'd like to take a walk through some of those updates and examine them in a UX context.
What's certainly true is that Google's not doing any of this to be vindictive. The Western world's most popular search engine is number one because its own user experience continues to improve constantly. It's that process of improvement that keeps its competitors at bay and 70% of the search audience (give or take a few percent) happy with Google to the exclusion of those competitors. So it shouldn't be surprising that the UX of Google's results are important – that UX in part defines the UX of using Google in the first place.
2008 – Google Instant
Well, to be fair, in 2008 the feature was Google Suggest but it got a new name in 2010 and has remained Google Instant ever since. The feature, is the auto-complete style function that takes place when a user starts typing in the search box.
Google Instant stops users from making mistakes and speeds up searching and the 2010 update made the whole process instant. The feature is barely noticeable now; we're so used to it. The added convenience of Google Instant merged into the Google user experience near seamlessly.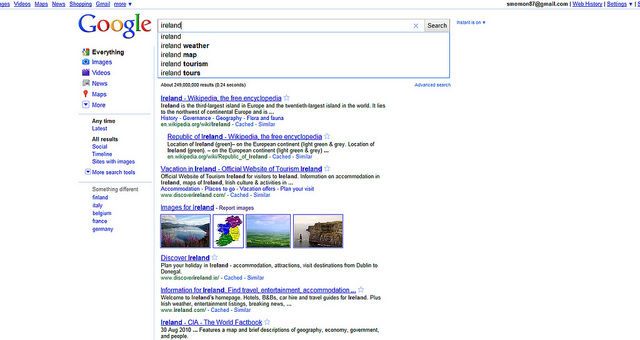 Author/Copyright holder: Sean MacEntee. Copyright terms and licence: CC BY 2.0
2010 – Google Gets Social
On a web dominated by social media; it made sense for Google to examine the user experience of search in context with that social environment. They announced that they would begin to measure how content was shared, liked, etc. on social media and reward content with a rankings boost if it performed well on social media.
You can argue that this leads to a dumbing down of the web until you're blue in the face but the truth is that search engines are supposed to deliver the most popular and useful content. The user experience is enhanced by a built in measure of popularity in ranking results.
2011 – Google Gets Fresh
It seems reasonable that search engine users want to view the most recent content available on a subject. After all a paper from 20 years ago might well lack the current thinking in the field and deliver a poor user experience as a result.
Google, got to grips with this in 2011 and started to reward "fresh content" with a boost in their rankings. Users no longer had to scan through half-a-dozen (or sometimes more) to find relevant and recent content that delivered instant benefits.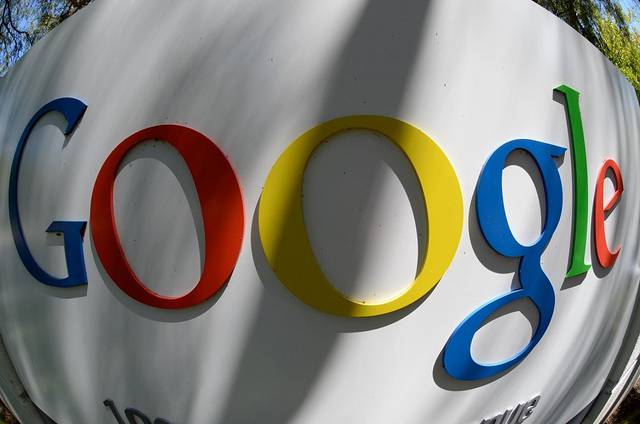 Author/Copyright holder: Kristina Alexanderson. Copyright terms and licence: CC BY 2.0
2012 – Google Conquers the Advertising Hogs
It's perfectly reasonable to advertise services, etc. within content. After all, that's how many internet entrepreneurs support themselves – through advertising.
However, there comes a point when advertising obscures the content. Some site owners were in effect spamming their users with endless adverts "above the fold" and hiding the content that visitors were interested in – below the fold.
So, Google decided enough was enough and sites like these started to plummet down the rankings in 2012. This is clearly a User Experience related change; sites stuffed to the brim with adverts make for a lousy user experience. Google's tackling of this issue must be one of the most welcome changes made to SEO design in the last decade.
Another Subtler Google Change
Google has taken another successful UX related step to improve the algorithm too:
It has started to stamp out the practice of keyword stuffing. At one point in time, all you needed to do to rank a page was to stuff it with the keyphrase that would be used in the search engine's search box. That led to unreadable garbage content where the same phrase was used in each and every paragraph (and in some cases in each and every line) on a page. Keyword stuffing no longer delivers high search positions and the internet is a better place for it.
Author/Copyright holder: Smart Solutions. Copyright terms and licence: All rights reserved
Img source
Possible UX Improvements in the Future?
We don't know where Google will take its UX SEO roadmap in the future. The company wisely keeps this data under its hat to stop people from trying to game the system; though gaming continues and many UX related updates are dedicated to stamp out such gaming (for example, the use of private blog networks to create high volumes of incoming links has become pointless in the last few years).
Yet, we suspect that keyword stuffing's replacement – synonym stuffing (where you keep using the same phrase over and over but changing the exact words in the phrase for words with the same meaning) is going to end up a waste of time sooner rather than later. Truly semantic search is on the horizon and junk content is going to be much easier to identify by algorithm.
We also figure those sites that have become over reliant on heavy amounts of visuals to the detriment of copy are also going to find that they get a slap on the wrists soon.
What Does This Mean for SEO Experts?
All this leads us to believe that SEO expertise is no longer enough to propel your website to the top of the rankings in Google. You need UX expertise that truly focuses on user experiences. Google is going to do more and more to reward sites that users genuinely love and the only way to be certain that your web property is among them – is to ensure that the UX of your site is fantastic.
Header Image: Author/Copyright holder: Unknown. Copyright terms and licence: Unknown. Img