Technology is rapidly advancing and alongside comes a new way of understanding and approaching emotion in our homes. From the use of ambient color and smart lighting to wearable technology and scent-based systems, the relationship between technology and emotion is evolving.
This relationship is still in its early days, though. Scented candles, soft lighting and a wood fire are the traditional devices for trying to create relaxing, exciting or alluring moods in the home. Not surprisingly, technological replacements for some of these are becoming more sophisticated. In this short clip, HCI Professor Alan Dix talks about emotion in the home and beyond, into the interesting concept of remote intimacy.
While the InTouch rollers, shown below, never surfaced as a consumer product, remote touch is increasingly prevalent in more intimate settings. For an example, see the link to Fundawear under references below.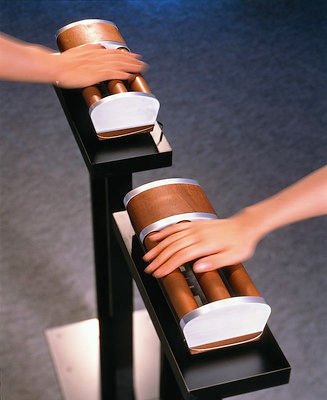 Alan also mentioned Philips' Ambilight. This is a popular product that adds "intelligent" backlighting to the rear of flat panel TVs and monitors. The idea is to extend the visual experience of whatever is being viewed on the screen to the wall behind. For example, if the scene is of a brightly lit spring meadow, the wall behind would be filled with green. Manufacturers are increasingly offering this as a feature of flat panel displays, including gaming monitors. This intelligent backlighting can also be retrofitted with LED strips to the reverse of displays. The more sophisticated versions include a camera that faces the screen so that the image being shown can be processed to determine what should be displayed by the backlights. Typically, colors toward the edges of the screen are extended onto the wall behind.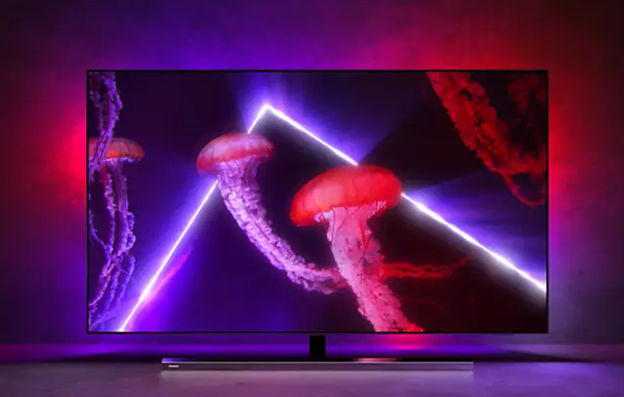 The Take Away
Technology has become more emotional—in fact, it's being designed to evoke emotion. In domestic environments, we've seen the introduction of ambient color, smart lighting, and other products that promote feelings of calm and pleasure. In the realm of remote intimacy, the focus is on systems that transmit emotional content between individuals, rather than attempting to elicit particular emotions. Developers have created wearable and ubiquitous technology devices to foster a sense of closeness, such as devices that enable people to touch or smell each other from afar. While this technology hasn't passed the research phase, there is a lot of potential in this area to promote remote intimacy and maintain long-distance relationships.
References and Where to Learn More