Author: Thecla Schiphorst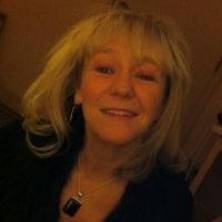 Thecla Schiphorst
Thecla Schiphorst is a Media Artist/Designer and Faculty Member in the School of Interactive Arts and Technology at Simon Fraser University in Vancouver, Canada. Her background in performance and computing forms the basis for her research which focuses on embodied interaction, sense-making, and the aesthetics of interaction. She is particularly interested in the poetic forms that cultivate affect, materiality and experience-modeling within human computer interaction. She is a member of the original design team that developed Life Forms, the computer compositional tool for choreography and has worked with Merce Cunningham since 1990 supporting his creation of new dance with the computer.

She is the recipient of the 1998 PetroCanada award in New Media awarded biennially to a Canadian artist, by the Canada Council for the Arts. Her media art installations have been exhibited internationally in Europe, Canada, the United States and Asia in many venues including Ars Electronica, the Dutch Electronic Arts Festival (DEAF), Future Physical, Siggraph,, the Wexner Centre for the Arts, the Canadian Cultural Centre in Paris, and the London ICA. Thecla Schiphorst leads the whisper[s] research group an acronym for: wearable, handheld, intimate, sensory, personal, expressive, responsive systems.
http://www.sfu.ca/~tschipho
Publications
Publication period start: 1990
Publication period end: 2011
Number of co-authors: 24
Co-authors
Number of publications with favourite co-authors
Productive Colleagues
Most productive colleagues in number of publications
19

20

23
Publications
Calvert, Tom W., Bruderlin, Armin, Mah, Sang, Schiphorst, Thecla, Welman, Chris (1993): The Evolution of an Interface for Choreographers. In: Ashlund, Stacey, Mullet, Kevin, Henderson, Austin, Hollnagel, Erik, White, Ted (eds.) Proceedings of the ACM CHI 93 Human Factors in Computing Systems Conference April 24-29, 1993, Amsterdam, The Netherlands. pp. 115-122. http://www.acm.org/pubs/articles/proceedings/chi/169059/p115-calvert/p115-calvert.pdf
Calvert, Tom W., Welman, Christopher, Gaudet, Severin, Schiphorst, Thecla, Lee, Catherine (1991): Composition of multiple figure sequences for dance and animation. In The Visual Computer, 7 (2) pp. 114-121. http://
Schiphorst, Thecla, Calvert, Tom W., Lee, C., Welman, Chris, Gaudet, S. (1990): Tools for Interaction with the Creative Process of Composition. In: Carrasco, Jane, Whiteside, John (eds.) Proceedings of the ACM CHI 90 Human Factors in Computing Systems Conference , 1990, Seattle, Washington,USA. pp. 167-174.
Aroyo, Lora, Nack, Frank, Schiphorst, Thecla, Schut, Hielke, KauwATjoe, Michiel (2007): Personalized ambient media experience: move.me case study. In: Proceedings of the 2007 International Conference on Intelligent User Interfaces , 2007, . pp. 298-301. http://doi.acm.org/10.1145/1216295.1216351
Schiphorst, Thecla, Nack, Frank, KauwATjoe, Michiel, Bakker, Simon de, Stock, A, Aroyo, Lora, Rosillio, Angel Perez, Schut, Hielke, Jaffe, Norm (2007): PillowTalk: can we afford intimacy?. In: Proceedings of the 1st International Conference on Tangible and Embedded Interaction , 2007, . pp. 23-30. http://doi.acm.org/10.1145/1226969.1226975
Schiphorst, Thecla (2007): Really, really small: the palpability of the invisible. In: Proceedings of the 2007 Conference on Creativity and Cognition , 2007, Washington DC, USA. pp. 7-16. http://doi.acm.org/10.1145/1254960.1254962
Schiphorst, Thecla (2009): soft(n): toward a somaesthetics of touch. In: Proceedings of ACM CHI 2009 Conference on Human Factors in Computing Systems , 2009, . pp. 2427-2438. http://doi.acm.org/10.1145/1520340.1520345
He, Yin, Schiphorst, Thecla (2009): Designing a wearable social network. In: Proceedings of ACM CHI 2009 Conference on Human Factors in Computing Systems , 2009, . pp. 3353-3358. http://doi.acm.org/10.1145/1520340.1520485
Schiphorst, Thecla, Motamedi, Nima, Jaffe, Norman (2007): Applying an Aesthetic Framework of Touch for Table-Top Interactions. In: Second IEEE International Workshop on Horizontal Interactive Human-Computer Systems Tabletop 2007 October 10-12, 2007, Newport, Rhode Island, USA. pp. 71-74. http://doi.ieeecomputersociety.org/10.1109/TABLETOP.2007.2
Nack, Frank, Schiphorst, Thecla, Obrenovic, Zeljko, KauwATjoe, Michiel, Bakker, Simon de, Rosillio, Angel Perez, Aroyo, Lora (2007): Pillows as adaptive interfaces in ambient environments. In: Proceedings of the 2007 ACM International Workshop on Human-Centered Multimedia , 2007, . pp. 3-12. http://doi.acm.org/10.1145/1290128.1290131
Castellanos, Carlos, Schiphorst, Thecla (2009): BodyDaemon. In: Proceedings of the 2009 Conference on Creativity and Cognition , 2009, . pp. 423-424. http://doi.acm.org/10.1145/1640233.1640333
Schiphorst, Thecla (2011): Self-evidence: applying somatic connoisseurship to experience design. In: Proceedings of ACM CHI 2011 Conference on Human Factors in Computing Systems , 2011, . pp. 145-160. http://dx.doi.org/10.1145/1979742.1979640
Corness, Greg, Carlson, Kristin, Schiphorst, Thecla (2011): Audience empathy: a phenomenological method for mediated performance. In: Proceedings of the 2011 Conference on Creativity and Cognition , 2011, . pp. 127-136. http://dx.doi.org/10.1145/2069618.2069641