Pelin Arslan
Ph.D., Post Doctoral Researcher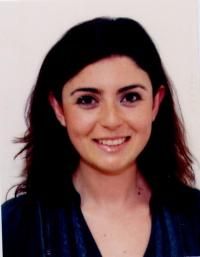 Personal Homepage

Employer

Massachusetts Institute of Technology (http://mobile.mit.edu/)

Email
Pelin is a design researcher explores healthy living mobile interventions through enhancing social platforms.

Using qualitative methods she looks for technology opportunities to combine mobile technology and location based services. She is seeking new methods and application areas to develop connected healthcare and wellbeing projects.

Her main interest is how mobile technologies become a part of our everyday life and how we can use it for our healthy living . Currently, her research focuses on participatory methods for understanding social interaction around visual narratives and on building better services
for chronic disease problems: such as obesity.
Publication Statistics
Publication period start

2011

Publication period end

2012

Number of co-authors

6
Co-authors
Number of publications with favourite co-authors
Productive Colleagues
Most productive colleagues in number of publications
Publications
Arslan, Pelin, Casalegno, Fiammetta Costa, Federico (2012): Service Design for Social Interaction: Mobile technologies for a healthier lifestyle. In: DRS Design Research Society July 1-4, 2012, Bangkok. pp. 31-40.
Brunnberg, Liselott, Arslan, Pelin, Boghani, Amar, Casalegno, Federico, Pomeroy, Steve, Schladow, Zoe (2011): Locast H2Flow: contextual learning through mobile video and guided documentary production. In: Proceedings of 13th Conference on Human-computer interaction with mobile devices and services , 2011, . pp. 105-108. http://dx.doi.org/10.1145/2037373.2037391
Arslan, Pelin (2013): Mobile Health: Collaborative participation in personalized health through mobile diaries. In: "Research and Design Innovations for Mobile User Experience" .
Casalegno, Federico, Arslan, Pelin (2013): Networked City and Society. In: "Sustainable Resilient Cities" Routledge Publishing .