Klaus B. Baerentsen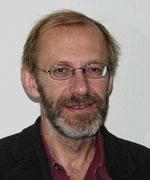 Personal Homepage

Employer

()

Email
Publication Statistics
Publication period start

1999

Publication period end

2002

Number of co-authors

2
Co-authors
Number of publications with favourite co-authors
Productive Colleagues
Most productive colleagues in number of publications
Publications
Baerentsen, Klaus B., Trettvik, Johan (2002): An Activity Theory Approach to Affordance. In: Bertelsen, Olav W., Boedker, Susanne, Kuutti, Kari (eds.) Nordichi 2002 - Proceedings of the Second Nordic Conference on Human-Computer Interaction October 19-23, 2002, Aarhus, Denmark. pp. 51-60.
Baerentsen, Klaus B. (2000): Intuitive User Interfaces. In Scandinavian Journal of Information Systems, 12 (0) pp. 29-60.
Baerentsen, Klaus B., Slavensky, Henning (1999): A Contribution to the Design Process. In Communications of the ACM, 42 (5) pp. 72-77. http://doi.acm.org/10.1145/301353.301422
Baerentsen, Klaus B. (1996): Episodic Knowledge in System Control. In: "Signs of Work: Semiosis and information processing in organisations" Walter de Gruyter and Co .