Irene Lopez de Vallejo
Ba, MsC, PhD candidate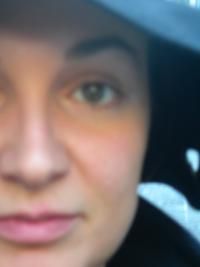 Personal Homepage

http://ucl.academia.edu/IreneLopezdeVallejo

Employer

UCL, University College London (http://www.ucl.ac.uk)

Email
Irene is an industrial sociologist with several years experience in social, technological and workplace related research. She is interested in people, buildings and pervasive technologies from different perspectives (see Research Interests and Keywords sections on the left hand side column). She is currently finishing her PhD at The Bartlett where her topic deals with the potential location tracking systems have to understand human spatial behaviour in the workplace and its effects in the workforce. While conducting her doctorate research, Irene has worked for two department at UCL. At The Bartlett, where Irene was KTP (Knowledge Transfer Partnership) Associate at AMA Alexi Marmot Associates developing new methodological tools to study social interaction in complex buildings, and at the Computer Science Department, where she was Research Fellow within the Networks group exploring social issues related to the deployment of sensor networks in a variety of environments. Before moving to the UK in 2004, Irene was Social Factors and Technology Director at Fundación TEKNIKER, Spain, a leading technological research institute in the area of manufacturing with a specific research focus in the field of ubiquitous computing.
Publication Statistics
Publication period start

2005

Publication period end

2005

Number of co-authors

6
Co-authors
Number of publications with favourite co-authors
Productive Colleagues
Most productive colleagues in number of publications
Publications
Coroama, Vlad, Kostakos, Vassilis, Magerkurth, Carsten, Vallejo, Irene Lopez de (2005): UbiSoc 2005: first international workshop on social implications of ubiquitous computing. In: Proceedings of ACM CHI 2005 Conference on Human Factors in Computing Systems , 2005, . pp. 2111-2112. http://doi.acm.org/10.1145/1056808.1057111
Vallejo, Irene Lopez de, Hailes, Steve, Conroy-Dalton, Ruth, Penn, Alan (2008): Location technologies in the office: the Nationwide Case study. In: "The Internet of Things: From RFID to the Next-Generation Pervasive Networked Systems" Auerbach Publications, Taylor&Francis Group .