Dirk Draheim
Dr.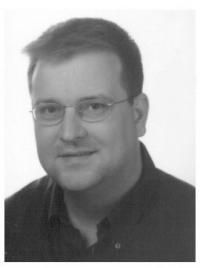 Personal Homepage

http://www.draheim.formcharts.org

Employer

SCCH (http://www.scch.at)

Email
Dirk Draheim holds a Diploma in Computer Science from the Technische Universität Berlin since 1994 and a PhD in Computer Science from the Freie Universität Berlin since 2002. In spring 2006 he was lecturer in HCI at the University of Auckland and since summer 2006 he is Senior Researcher at the Software Competence Center Hagenberg, Linz, currently in the position of the Area Manager Database Technology. His research interests are Business Process Modeling, Requirements Engineering and Software Architecture of Enterprise Applications, Model-Driven Architecture, and Generative Programming. Dirk Draheim is member of the ACM.
Publication Statistics
Publication period start

2003

Publication period end

2010

Number of co-authors

12
Co-authors
Number of publications with favourite co-authors
Productive Colleagues
Most productive colleagues in number of publications
Publications