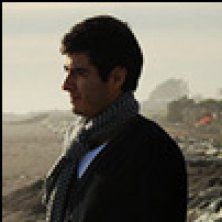 Fernando Silanes
Product Designer at Everis
Description
My name is Fernando Silanes. Born in Argentina, 31 years ago. Now I live in Chile. I've worked as Visual/Interaction Designer, UX/UI Designer and Lead Designer for great people from San Francisco, London, Moscu, Dubai, Barcelona and more. I've been working and learning, during 10 years of career, the best way to create digital experiences, thinking in users needs and business goals. The other part of my life is related with UX and Interaction Design mentoring for the Design Lab Academy (NY) and the Interaction Design Foundation -IDF.
Selected in 2017 for the Bridge Program by Designer Fund in San Francisco.
http://www.fernandosilanes.com
http://trydesignlab.com/fernandosilanes/
https://www.interaction-design.org/fernando-silane...
Course Certificates Earned
Courses Fernando Is Taking