Continuous Discovery
Your constantly-updated definition of Continuous Discovery and collection of topical content and literature
What is Continuous Discovery?
Continuous discovery is an approach to user research used in agile teams where research is conducted as small, frequent activities throughout the product development lifecycle. This infuses customer feedback into all product decisions instead of focusing on one-time research activity at the beginning of a project.
Product discovery coach and author of Continuous Discovery Habits: Discover Products that Create Customer Value and Business Value, Teresa Torres explains in this video:
Product discovery refers to research that aims to identify what a product team should build—the solution, features and improvements—based on the customer's needs. Continuous discovery refers to a sustained practice of product discovery to inform product development decisions continuously.
Project-Based Discovery vs. Continuous Discovery
In many software development processes, teams work linearly in clearly demarcated stages. As the team completes one stage, it hands the deliverables to the next stage.
The most common stages are requirements gathering, design, development, testing, deployment and maintenance. In most teams that implement waterfall, work flows in one direction. If the team decides to make any changes in the earlier stages, every activity "downstream" is affected—hence the term "waterfall." Typically, teams that follow waterfall invest heavily in discovery at the beginning of the project while gathering requirements.
In the early 2000s, when teams began adopting Agile, they recognized that the "big-design upfront" approach was not going to work and made continuous efforts to distribute the requirements discovery process across iterations.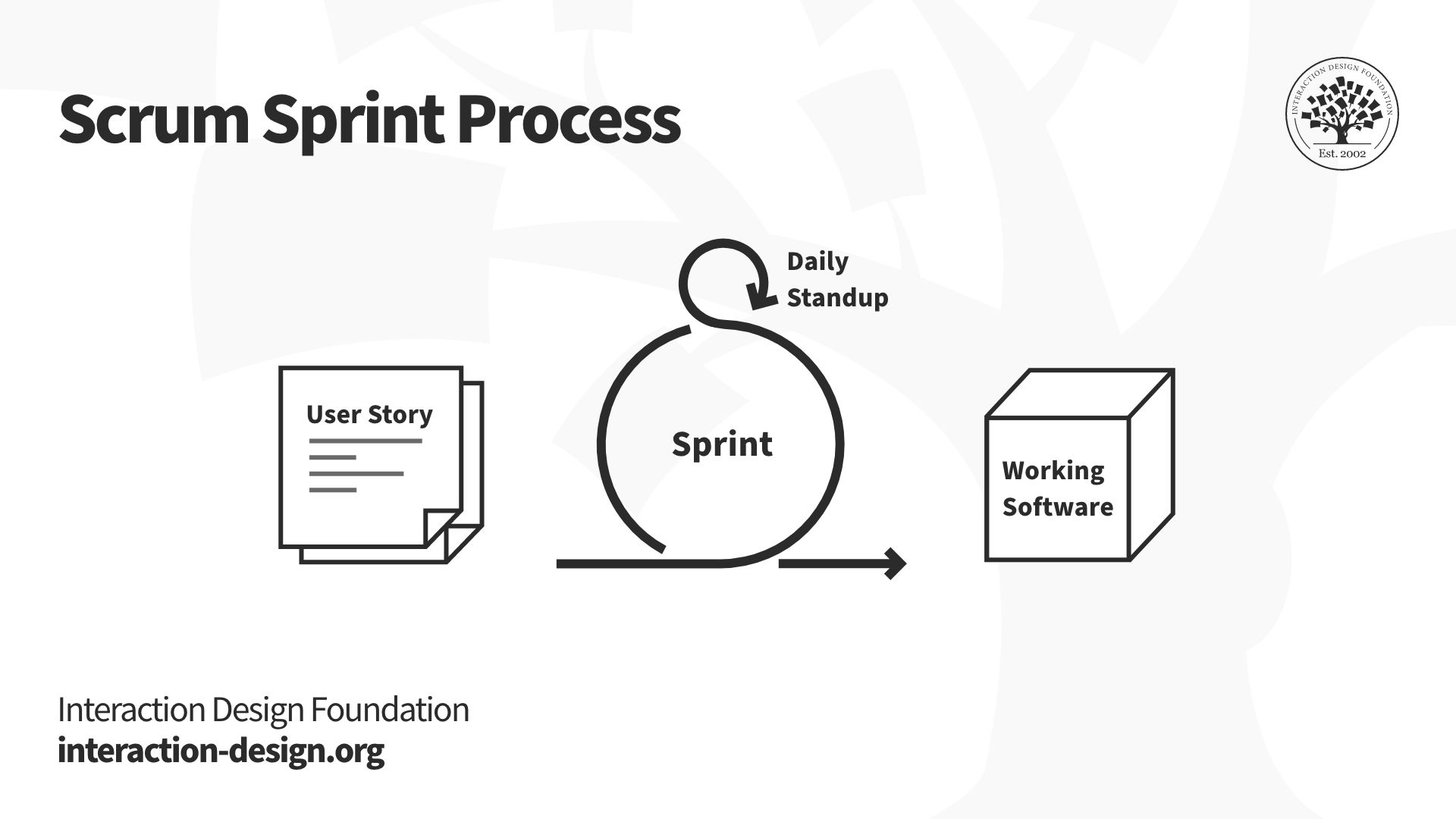 In the agile framework, teams focus on shipping working software as soon as possible and iterating based on customer feedback. Since most teams work in short bursts (called sprints), teams often have little time for the big upfront research that project-based teams typically conduct. For this reason, several agile teams pressurize researchers to complete all research in unrealistic time frames, or worse, skip research entirely.
Continuous discovery helps agile teams reap the benefits of research without compromising on speed and quality of research and, at the same time, not burdening researchers.
Continuous Discovery Methods
Continuous discovery essentially requires a mindset shift. Teams can adapt most research methods to conduct research continuously. For example, a team can conduct interviews, contextual inquiries, prototype tests, etc., with a few customers every week. Continuous discovery is most effective when:
The team defines and strictly adheres to the schedule of the research activities. For example, if a team commits to interviewing four customers every Friday, the team must follow it on a regular basis without pausing the schedule.

Team members collaborate on the research activities. When teams delegate research to a single person or the same group of researchers, researchers may find it difficult to "sell" research insights. For example, team members could question the research findings or the methodology. But if engineers, business stakeholders and designers actively participate in the research activities, they will be more likely to trust the research insights. Since they will have first-hand experience interacting with the customers, each member can then combine this customer knowledge with their domain expertise to contribute towards product decisions. Everyone in the team need not participate in every research session. Instead, representatives of each role can take turns participating in sessions so that everyone benefits while their own work does not suffer.
Learn More about Continuous Discovery
For more on how to implement continuous discovery and other practical insights on working on agile teams, take the course, Agile Methods in UX Design:
https://www.interaction-design.org/courses/agile-methods-for-ux-design 
If you're short on time for an entire course, take this hour-long Master Class by Teresa Torres, in which she explains how to use the opportunity solution tree:
https://www.interaction-design.org/master-classes/continuous-product-discovery-the-what-and-why
Continuous discovery is not just an adaptation of research for agile but a fundamental shift in mindset. Here are three mindsets that you need to approach continuous discovery and get the desired outcomes:
https://www.producttalk.org/2018/10/continuous-discovery-mindsets/
Read Marty Cagan's views on continuous discovery and other agile concepts here:
https://svpg.com/continuous-discovery/
Desirée Sy's article in the Journal of Usability Studies explains how the team at Autodesk incorporated user research into their agile processes in the early days of Agile:
https://uxpajournal.org/adapting-usability-investigations-for-agile-user-centered-design/
Literature on Continuous Discovery
Here's the entire UX literature on Continuous Discovery by the Interaction Design Foundation, collated in one place:
Learn more about Continuous Discovery
Take a deep dive into Continuous Discovery with our course Agile Methods for UX Design .
Agile, in one form or another, has taken over the software development world and is poised to move into almost every other industry. The problem is that a lot of teams and organizations that call themselves "agile" don't seem to have much in common with each other. This can be extremely confusing to a new team member, especially if you've previously worked on an "agile" team that had an entirely different definition of "agility"!
Since the release of the Agile Manifesto in 2001, agile methodologies have become almost unrecognizable in many organizations, even as they have become wildly popular. 
To understand the real-world challenges and best practices to work under the constraints of agile teams, we spoke with hundreds of professionals with experience working in agile environments. This research led us to create Agile Methods for UX Design.
In this course, we aim to show you what true agility is and how closely agile methodologies can map to design. You will learn both the theory and the real-world implementation of agile, its different flavors, and how you can work with different versions of agile teams.
You will learn about the key principles of agile, examples of teams that perform all the agile "rituals" but aren't actually agile, and examples of teams that skip the rituals but actually embody the spirit.
You'll learn about agile-specific techniques for research and design, such as designing smaller things, practicing continuous discovery, refactoring designs, and iterating.
You will also walk away with practical advice for working better with your team and improving processes at your company so that you can get some of the benefits of real agility.
This course is aimed at people who already know how to design or research (or who want to work with designers and researchers) but who want to learn how to operate better within a specific environment. There are lots of tools designers use within an agile environment that are no different from tools they'd use anywhere else, and we won't be covering how to use those tools generally, but we will talk about how agile deliverables can differ from those you'd find in a more traditional UX team. 
Your course instructor is product management and user experience design expert, Laura Klein. Laura is the author of Build Better Products and UX for Lean Startups and the co-host of the podcast What is Wrong with UX?
With over 20 years of experience in tech, Laura specializes in helping companies innovate responsibly and improve their product development process, and she especially enjoys working with lean startups and agile development teams.
In this course, you will also hear from industry experts Teresa Torres (Product Discovery Coach at Product Talk), Janna Bastow (CEO and Co-founder of ProdPad) and Adam Thomas (product management strategist and consultant).
All Literature