Cognitive Ergonomics
Your constantly-updated definition of Cognitive Ergonomics and collection of topical content and literature
What is Cognitive Ergonomics?
Cognitive ergonomics is the field of study that focuses on how well the use of a product matches the cognitive capabilities of users. It draws on knowledge of human perception, mental processing, and memory. Rather than being a design discipline, it is a source of knowledge for designers to use as guidelines for ensuring good usability.
Cognitive ergonomics mainly focuses on work activities which:
have an emphasized cognitive component (e.g., calculation, decision-making)
are in safety-critical environments
are in a complex, changeable environment (i.e., where tasks cannot be predetermined)
The first domains investigated by cognitive ergonomics were nuclear power plants, air traffic control systems, and medical anesthetics. Those situations feature complex environments (e.g., where there are many controls and switches—or many factors—coming into play) and where exceptional focus is needed so as to make decisions in potentially life-threatening situations. In the years following, many studies were conducted in "softer" domains such as banking, office work and leisure activities. The principles proved transferable between such environments.
Central to cognitive ergonomics is the notion of domain: the larger environment in which the system must operate, presenting both constraints and opportunities for the system. The field also studies the competencies and limitations of users in their interaction with the system in general (e.g., attention, perception errors, strategies, cognitive workload). In particular, it studies the cognitive artifacts they use to achieve their goals, as well as their co-operation with other actors. As a result, each cognitive ergonomic study operates with two underlying theories (implicit or explicit): a theory about the domainand a theory about humancognition. Since cognitive ergonomics covers both realms with such immediacy and addresses the interconnectivity of factors involved in use scenarios, designing with these considerations in mind helps ensure the usability of a product.
Literature on Cognitive Ergonomics
Here's the entire UX literature on Cognitive Ergonomics by the Interaction Design Foundation, collated in one place:
Learn more about Cognitive Ergonomics
Take a deep dive into Cognitive Ergonomics with our course Design Thinking: The Ultimate Guide .
Some of the world's leading brands, such as Apple, Google, Samsung, and General Electric, have rapidly adopted the design thinking approach, and design thinking is being taught at leading universities around the world, including Stanford d.school, Harvard, and MIT. What is design thinking, and why is it so popular and effective?
Design Thinking is not exclusive to designers—all great innovators in literature, art, music, science, engineering and business have practiced it. So, why call it Design Thinking? Well, that's because design work processes help us systematically extract, teach, learn and apply human-centered techniques to solve problems in a creative and innovative way—in our designs, businesses, countries and lives. And that's what makes it so special.
The overall goal of this design thinking course is to help you design better products, services, processes, strategies, spaces, architecture, and experiences. Design thinking helps you and your team develop practical and innovative solutions for your problems. It is a human-focused, prototype-driven, innovative design process. Through this course, you will develop a solid understanding of the fundamental phases and methods in design thinking, and you will learn how to implement your newfound knowledge in your professional work life. We will give you lots of examples; we will go into case studies, videos, and other useful material, all of which will help you dive further into design thinking. In fact, this course also includes exclusive video content that we've produced in partnership with design leaders like Alan Dix, William Hudson and Frank Spillers!
This course contains a series of practical exercises that build on one another to create a complete design thinking project. The exercises are optional, but you'll get invaluable hands-on experience with the methods you encounter in this course if you complete them, because they will teach you to take your first steps as a design thinking practitioner. What's equally important is you can use your work as a case study for your portfolio to showcase your abilities to future employers! A portfolio is essential if you want to step into or move ahead in a career in the world of human-centered design.
Design thinking methods and strategies belong at every level of the design process. However, design thinking is not an exclusive property of designers—all great innovators in literature, art, music, science, engineering, and business have practiced it. What's special about design thinking is that designers and designers' work processes can help us systematically extract, teach, learn, and apply these human-centered techniques in solving problems in a creative and innovative way—in our designs, in our businesses, in our countries, and in our lives.
That means that design thinking is not only for designers but also for creative employees, freelancers, and business leaders. It's for anyone who seeks to infuse an approach to innovation that is powerful, effective and broadly accessible, one that can be integrated into every level of an organization, product, or service so as to drive new alternatives for businesses and society.
You earn a verifiable and industry-trusted Course Certificate once you complete the course. You can highlight them on your resume, CV, LinkedIn profile or your website.
All Literature
Cognitive ergonomics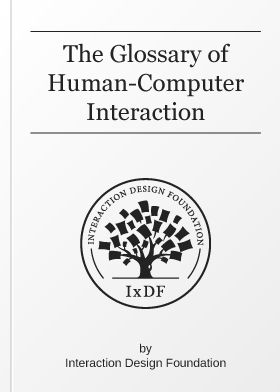 Cognitive ergonomics
Cognitive Ergonomics, also known as Cognitive Engineering, is an engineering discipline that is concerned with supportin
Book chapter