Yves V. H. Morieux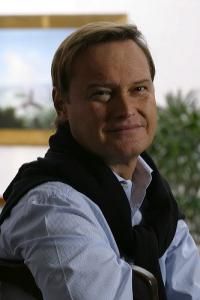 Personal Homepage

Employer

The Boston Consulting Group (http://www.bcg.com)

Email
Senior Partner and Managing Director, The Boston Consulting Group, global topic leader Organization Design.
PhD industrial marketing university of Strathclyde U.K. (prof. Michael J. Baker), DEA organizational sociology Paris Institute of Political Science (Prof. Michel Crozier).
University of Strathclyde statistics and market research tutor to final-year BSc students, Arthur D. Little consultant and project leader(1986-1990), then director at Stratema SMG working with senior research scientists of CNRS on application of state-of-art results of social sciences to organizations and markets (1990-1995), before joing BCG in 1995. Elected vice president and director 1999, senior vice president 2006. Intervenes on a worldwide basis as expert in corporate transformation, creating the structural and behavioral conditions for competitive advantage. Social science expert for the french National Research Agency. Master of Public Affairs professor, Paris Institute of Political Science.
Publication Statistics
Publication period start

1988

Publication period end

1988

Number of co-authors

1
Co-authors
Number of publications with favourite co-authors
Productive Colleagues
Most productive colleagues in number of publications
Publications
Morieux, Yves V. H., Sutherland, Ewan (1988): The Interaction between the Use of Information Technology and Organizational Culture. In Behaviour and Information Technology, 7 (2) pp. 205-213.