Sophia Krzys Acord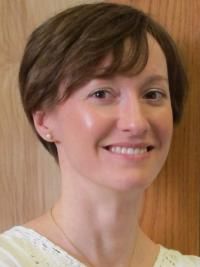 Personal Homepage

Employer

()

Email
Sophia Acord is Associate Director of the Center for the Humanities and the Public Sphere at the University of Florida. She holds Ph.D. and M.Res. degrees in Sociology from the University of Exeter (UK) and a B.A. from Swarthmore College (USA). Acord's research draws on her background in the sociology of art and science and technology studies in order to explore the impact of digital technologies on research and knowledge-making in different scholarly disciplines. Dr. Acord is also a founding editor of the refereed open-access journal Music and Arts in Action (MAiA).
Publication Statistics
Publication period start

9223372036854775807

Publication period end

0

Number of co-authors

0
Co-authors
Number of publications with favourite co-authors
Productive Colleagues
Most productive colleagues in number of publications
Publications
Acord, Sophia Krzys

26.18

Commentary by Sophia Krzys Acord

The hand knows what the mind cannot tell. This classic adage about embodied cognition, familiar to artists (cf: Sudnow, 1978) and craftsman (I like: Crawford, 2009), plays an important role in representing the complex ways in which we come to learn and understand the knowledge and substance at work in building our physical worlds. This adage also reveals the shortcomings of the perpetuating Cartesian superiority of mind over body, which privileges language as an authoritative mediator of knowledge. Paul Fishwick's career work to develop and formulate the novel field of Aesthetic Computing demonstrates an exciting and important way in which notions of sensory and bodily experience can be brought to bear on the most formal of languages: computer code. In this commentary, I will give a short definition of embodied cognition, a brief background on how thinking aesthetically about interaction can reveal important dimensions of knowledge-making, and then posit a few ways in which aesthetic computing may be transformational for the evolving digital humanities.

Cognition refers to the mental processes involved with gaining knowledge, including those involved in producing and understanding language. To cite an entry on "embodied cognition" from another excellent open-access scholarly encyclopedia, the Stanford Encyclopedia of Philosophy, we can see cognition as embodied when aspects of an individual's body "beyond the brain" play a significant constitutive role in one's ability to intake, process, and develop an understanding of new knowledge. New research in the cognitive sciences provides further support for the importance of embodiment in conceptual learning. As philosopher of mind Alva Noë (2006) described in summarizing this work, the sense of touch, not vision, should be our model for thinking about perception; we acquire new content through active inquiry and exploration. (This is not a new idea of course, Vichean philosophy — see Vico, 1725 — drew on the work of Aristotle to argue that men can only know what they make.) The understanding that knowledge is an action — something we do in concert with material objects, bodies, and environments — is also supported by much qualitative research in my home field of the sociology of the arts (cf: Acord and DeNora, 2008; Sutherland and Acord, 2007).

Seen from this vantage point, aesthetic computing is a move that fits into a broader theoretical paradigm interested in exploring the non- and quasi-cognitive aspects of behavior, knowledge-production, and interaction, as well as the important roles played by materials, technologies, and objects in the worlds we make. As MIT social scientist Sherry Turkle describes in her 2007 edited volume, Evocative Objects, the physical objects in our lives are anchors of our memories, thoughts, and action; how we interact with them demonstrates that thought and feeling are linked. Similarly, music sociologist Tia DeNora (2000) pointed out that aesthetic materials, like the songs we hear, are accomplices in our everyday lives; they allow us to undertake tasks that we could not accomplish without them. (Any Zumba instructor will be familiar with this power of music.) Even earlier studies in science and mathematics support this point. Looking at how shoppers in the grocery store use mathematics, Jean Lave (1988) demonstrated that cognition is an interactive process between persons acting and the settings in which their activity is constituted. This has also been discovered in a range or professions, including: design engineers (Henderson, 1999), cookie manufacturers (Streeck, 1996), and ship navigators (Hutchins, 1995). As Fishwick rightly points out, incorporating aesthetic encounters into learning software design reunites the mind and body of the computer scientist such that the physical coding (or serious gaming) experience can build understanding of more abstract analytic concepts. Creating embedded virtual experiences for learning code, or otherwise bringing real world bodily metaphors into software design, is significant in the student interaction with formal language. The resources we have at our hands with which to make meaning influence what we can know.

In this chapter, Fishwick identifies the challenge of aesthetic computing as "connecting humans with computers". In an evaluation of one of his University of Florida aesthetic computing courses, Fishwick, et al. (2005) discovered that many of the undergraduate students felt that aesthetic computing was time consuming, but particularly useful in explaining computing concepts to non-engineers. In digging more deeply into the theory behind aesthetic computing, however, I posit that there are additional important opportunities to connect humans and computers here to advance knowledge in computer science and also the humanities disciplines.

As sociologists of science show, producing scientific knowledge requires moving from 'dirty', 'fuzzy', and hands-on experiences to abstract and codified representations (cf: Latour and Woolgar, 1979). As a result, scientific results and findings are translations of our human experiences that may distort what it is that we really know. Ong (1982) makes a similar argument about the technology of written human languages: learning a written language entails a transformation of consciousness; we begin thinking with words, rather than speaking our thoughts. While Fishwick cites Mark Johnson and George Lakoff's good work to show that our embodied experiences are present in language through metaphor, Ong also demonstrates that written languages risk eliminating processes of embodiment by positioning words and written language notations as artificial mediators of what we know and how we can express it. How can we exit language to study language concepts?

I see aesthetic computing as offering an opportunity for computer scientists (and their students) to engage differently with software design by creating a new and embodied experience to 'play' (cf: Huizinga, 1944) with the concepts upon which formal language notation is built. By side-stepping formal language notation as a mediator of our knowledge of mathematical relations, and engaging with the body as a different kind of mediator, aesthetic computing may enable new ways of thinking about software design. Briefly, let us consider the case of art as an aesthetic activity, in which art-making or participation is a way to externalize and reflect upon 'felt' experiences in order to grasp (but also to extend) linguistically mediated situations. Art can be a place to work through alternative constructions and implementations of our understandings; in this way art may enable healing, conflict resolution, and social movements (Acord and DeNora, 2008). Similarly, as education scholar Donald Schön (1987) observes of architecture students, engaging in the hands-on 'making' and interrogation of more abstract architecture concepts through building physical models creates opportunities for the on-the-spot experimentation, problem-solving, and tinkering that he terms "reflection-in-action". Importantly, this embodied tinkering can create opportunities for questioning and altering language design concepts that may result in amendments to formal language systems. (The hand may feel something differently than how the mind classified it.) In this chapter, Fishwick observes, 'as we break open the lid of the black box containing the atomic elements of normally hidden data, formulas, code, and models, we find that computing is theatre all the way down.' If computing is theatre, the trick is to treat it as such: a place to engage in embodied play to not simply repeat well-rehearsed formal language concepts but also to tinker with or improve upon them. This potential for 'improvisation' is, to me, one of the most exciting potentials of aesthetic computing.

Finally, Fishwick describes aesthetic computing as a terrain to bring together computer scientists, artists, and humanities scholars to extend our models of meaning-making in the digital age. Earlier in the chapter, however, Fishwick draws on the work of Sherry Turkle and the example of the digital watch to discuss how deep abstract concepts in computing (as a formal language) affect the thinking of users. The idea that formal language shapes (and, by inference, limits) how we think is particularly frightening to some scholars in the humanities who would like to use computing technology to expand interpretive possibilities (not delimit them). (As Jaron Lanier, 2010, notes: we should use gadgets, not the other way around.) Johanna Drucker, in particular, has written about the tensions between formal languages based upon mathematics and their use with images and digital humanities data that question formalized and established regimes of meaning (cf: Drucker, 2001, 2009, 2011). Aesthetic computing, which enables questioning and play with formal language concepts themselves (not simply their written notation as code), may well be the solution to creating genuinely new and open-ended interpretive interfaces. As Dexter, et al. (2011) argue in a recent special issue in Culture Machine on the digital humanities, "The functional role of aesthetics plays out most richly when contextualized as part of the creative process of software development" (pp. 16-17). In other words, opportunities to transform interactive computing environments are enhanced when programmers see themselves as embodied. I posit, then, that to advance the digital humanities we must not only think about code aesthetically or symbolically, as does the research area of critical code studies, but take a step further and think differently about the mental/physical constructions upon which coding is based. In this way, aesthetic computing provides the physical and bodily tools to dramatically rethink possibilities for cultural computing in the digital age.
26.18.1

References
Acord, Sophia Krzys and DeNora, Tia (2008). Culture and the arts: From art worlds to arts-in-action. The Annals of the American Academy of Political and Social Science, 619(1): 223-237.
Crawford, Matthew (2009) Shop Class as Soul Craft: An Inquiry into the Value of Work. New York: The Penguin Press.
DeNora, Tia (2000) Music in Everyday Life. Cambridge: Cambridge University Press.
Dexter, Scott, Melissa Dolese, Angelika Seidel, and Aaron Kozbelt (2011) On the embodied aesthetics of code. Culture Machine, 12.
Drucker, Johanna (2001) Digital ontologies: The ideality of form in/and code storage: Or: Can graphesis challenge mathesis? Leonardo, 34(2): 141-145.
--- (2009) SPECLAB: Digital Aesthetics and Projects in Speculative Computing. Chicago, London: University of Chicago Press.
--- (2011) Humanities approaches to interface theory. Culture Machine, North America, 12.
Fishwick, Paul, Timothy Davis, and Jane Douglas (2005) Model representation with aesthetic computing: Method and empirical study. ACM Transactions on Modeling and Computer Simulation, 15(3): 254—279.
Henderson, Kathryn (1999) On Line and On Paper: Visual Representations, Visual Culture, and
Computer Graphics in Design Engineering. Cambridge, MA: The MIT Press.
Huizinga, Johan (1944) Homo ludens: A study of the play element in culture. Translated by G. Steiner, 1970. London: Paladin.
Hutchins, Edwin (1995) Cognition in the Wild. Cambridge, MA: The MIT Press.
Lanier, Jaron (2010) You Are Not a Gadget: A Manifesto. New York: Alfred A. Knopf.
Latour, Bruno and Steve Woolgar (1979) Laboratory Life: The Construction of Scientific Facts. Beverly Hills: SAGE Publications.
Lave, Jean (1988) Cognition in Practice: Mind, Mathematics, and Culture in Everyday Life. Cambridge: Cambridge University Press.
Noë, Alva (2006) Action in Perception. Cambridge, MA: The MIT Press.
Ong, Walter J. (1982) Orality and Literacy: The Technologizing of the Word. New York: Methuen.
Schön, Donald A. (1987) Educating the Reflective Practitioner. San Francisco: Jossey-Bass Publishers.
Streeck, Jürgen (1996) How to do things with things: Objects trouvés and symbolization. Human Studies, 19: 365-384.
Sudnow, David (1978) Ways of the Hand: The Organization of Improvised Conduct. Cambridge, MA: Harvard University Press.
Sutherland, Ian and Sophia Krzys Acord (2007). Thinking with art: From situated knowledge to experiential knowing. The Journal of Visual Art Practice, 6(2): 125-140.
Turkle, Sherry (ed.) (2007) Evocative Objects: Things We Think With. Cambridge, MA: The MIT Press.
Vico, Giambattista. (1725) Scienza Nuova. (The First New Science, edited and translated by Leon Pompa, Cambridge: Cambridge University Press, 2002.)