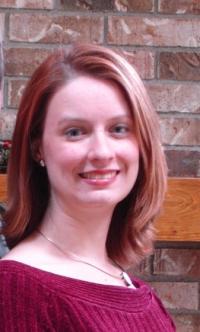 Author: Sandra Garrett
Ph.D.
Sandra Garrett is currently an Assistant Professor of Industrial Engineering at Clemson University. Her research in human factors engineering has taken a holistic, cross-disciplinary approach, exploring theoretical issues in information flow and knowledge development within complex environments. Additional research areas have involved studying information displays and technology mediated communication, as well as Internet usability and simulation experiments.
Her dissertation work was titled, \"Provider-Centered Resource Foraging in a Health Care Environment\" and has been funded by both the Indiana Space Grant Consortium and the Regenstrief Center for Healthcare Engineering. Sandra received her MSIE from Purdue in August 2002. Her masters thesis, titled \"Operational Knowledge Development and Utilization: A Study of Process and Usability\", began from research conducted in NASA\'s Mission Control Center at Johnson Space Center as part of the 2001 Summer Faculty Fellowship Program.
Publications
Publication period start: 2002
Number of co-authors: 1
Co-authors
Number of publications with favourite co-authors
Productive Colleagues
Most productive colleagues in number of publications
Publications
Garrett, Sandra, Caldwell, Barrett S. (2002): Describing functional requirements for knowledge sharing communities. In Behaviour and Information Technology, 21 (5) pp. 359-364.