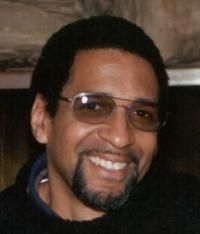 Author: Roderick Perkins
Rod Perkins is interaction designer, researcher & engineer, and product designer. Rod's diverse career spans early HCI-designs for the computer desktop metaphor via the Apple Lisa - 1980; computer-mediated collaboration systems for supporting work in organizations - 1988; streaming digital delivery system for real-time video and audio - 1990; Interactive Information Delivery Systems - patent in 1993; HCI-designs for interactive TV systems through out the 1990s which resulted in awards at 2001 WCTA for Canal FR. Rod has held research and management positions at Apple Computer, 3DO Corp., Interval Research Corp., Canal FR, Minerva Networks, and Yahoo! .
Early in his career, Rod was the author of several education programs used in computer and education research at U.C. Berkeley from 1972-1979, including the popular Trek73 program enjoyed for several years at Lawrence Hall of Science.
Rod's current position is as Sr. Director for Digital Home Products at Yahoo!. His work is in emerging areas of HCI with digital media and content distribution networks.
Publications & Presentations
Conference on Information Systems '90 .Video in the Workplace: Supporting the Work Process
Global Telecommunications Conference, 1991 Spider: an investigation in collaborative technologies and their effects on network performance
Information Networking Institute '92. Desktop Media Systems: How users put Spider tools to work
SigChi '98. Inventing the Lisa User Interface
Patent 6,005,561. Interactive Information Delivery System