Robert Gallup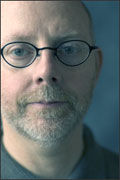 Personal Homepage

http://www.robertgallup.com

Employer

()

Email
Bob is a software project manager, team leader, and software interaction designer. He works particularly with teams navigating the chaos of startup and incubation projects. His results-oriented style of creative project management focuses on clear vision and collaborative problem solving.
Most recently in his career, Bob worked for Microsoft as a Program Manager on a variety of projects in the areas of computer games, in-dash car computing, and online learning. Prior to Microsoft, he worked as a software developer, online education author, and classroom trainer.
Bob is currently living in Seattle and is at the end of a personal sabbatical during which he travelled in Africa and Asia, studied photography and traditional African music, and worked on a collection of personal projects.
Publication Statistics
Publication period start

1998

Publication period end

1998

Number of co-authors

3
Co-authors
Number of publications with favourite co-authors
Productive Colleagues
Most productive colleagues in number of publications
Publications