Par J. Agerfalk
Ph.D.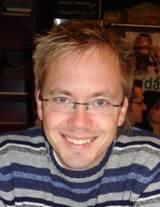 Personal Homepage

http://www.it-professor.nu

Employer

Uppsala University (http://www.uu.se)

Email
Par J. Agerfalk is a Professor of Computer and Systems Science at Uppsala University where he holds the Chair in Computer Science in Intersection with Social Sciences. He received his PhD in Information Systems Development from Linkoping University and has held fulltime positions at Örebro University, University of Limerick, Jonkoping International Business School and Lero - The Irish Software Engineering Research Centre, where he is also currently a Senior Research Fellow. Prof. Agerfalk's current research centres on open source software development, globally distributed and flexible software development methods and how information systems development and conceptual modelling can be informed by language/action theory. His work has appeared in a number of leading journals and conferences in the information systems area and he is currently an associate editor of the European Journal of Information Systems and Systems Signs & Actions.
Publication Statistics
Publication period start

2004

Publication period end

2006

Number of co-authors

1
Co-authors
Number of publications with favourite co-authors
Productive Colleagues
Most productive colleagues in number of publications
Publications