Mark Notess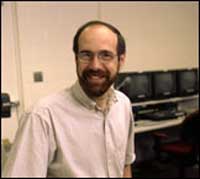 Personal Homepage

http://www.marknotess.com

Employer

Indiana University (http://www.iub.edu)

Email
Publication Statistics
Publication period start

1990

Publication period end

2006

Number of co-authors

13
Co-authors
Number of publications with favourite co-authors
Productive Colleagues
Most productive colleagues in number of publications
Publications
Dunn, Jon W., Byrd, Donald, Notess, Mark, Riley, Jenn, Scherle, Ryan (2006): Variations2: retrieving and using music in an academic setting. In Communications of the ACM, 49 (8) pp. 53-58. http://doi.acm.org/10.1145/1145314
Curtis, Paula, Heiserman, Tammy, Jobusch, David, Notess, Mark, Webb, Jayson (1999): Customer-Focused Design Data in a Large, Multi-Site Organization. In: Altom, Mark W., Williams, Marian G. (eds.) Proceedings of the ACM CHI 99 Human Factors in Computing Systems Conference May 15-20, 1999, Pittsburgh, Pennsylvania. pp. 608-615. http://www.acm.org/pubs/articles/proceedings/chi/302979/p608-curtis/p608-curtis.pdf
Lundell, Jay, Notess, Mark (1991): Human Factors in Software Development: Models, Techniques, and Outcomes. In: Robertson, Scott P., Olson, Gary M., Olson, Judith S. (eds.) Proceedings of the ACM CHI 91 Human Factors in Computing Systems Conference April 28 - June 5, 1991, New Orleans, Louisiana. pp. 145-151. http://www.acm.org/pubs/articles/proceedings/chi/108844/p145-lundell/p145-lundell.pdf
Catterall, Bernard J., Harker, Susan, Klein, Gary, Notess, Mark, Tang, John C. (1990): Group HCI Design: Problems and Prospects. In ACM SIGCHI Bulletin, 22 (2) pp. 37-41.
Notess, Mark (2005): Using Contextual Design for Digital Library Field Studies. In: JCDL05 Proceedings of the 5th ACM/IEEE-CS Joint Conference on Digital Libraries , 2005, . http://www.dlib.org/dlib/july05/khoo/07_notess.pdf
Notess, Mark (2004): Applying Contextual Design to Educational Software Development. In: "Instructional Design in the Real World: A View from the Trenches (Advanced Topics in Information Resources Management)" Idea Group Publishers .