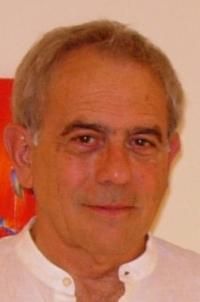 Author: Marcial Losada
Ph. D.
Dr. Losada is the founder and executive director of Meta Learning, a consulting organization that specializes in team productivity. He currently consults with executives and their teams at several corporations in the U.S. and around the world to develop high performance teams.
Formerly, as Director of the EDS Center for Advanced Research in Ann Arbor, Michigan, he conducted studies on the interaction dynamics and productivity of business teams that led him to implement a unique, scientifically based, approach to increase productivity in low performance teams. His pioneering work on applications of nonlinear dynamics and complexity theory have been published in a number of prestigious scientific journals, and he has made several other contributions that have earned him worldwide recognition:
• He has given seminars and worked extensively to develop high performance teams with several corporations in Germany, Switzerland, The Netherlands, Finland, Sweden, Ireland, Spain, Mexico, Brazil, Venezuela, Peru, Ecuador, Colombia, Argentina and Chile.
• He has given numerous seminars and workshops on organizational learning and team productivity at several major corporations in the U.S., including Apple, AT & T, Boeing, Detroit Edison, EDS, GM, Merck, the Kellogg and Mellon Foundations.
• Dr. Losada was invited to present his work at Cambridge University in England, the Harvard Business School, the Graduate Business School at the University of Michigan, the Sloan School of Management at MIT, the Kellogg School of Management at Northwestern University, Stanford Research Institute, and the Institute for the Future.
• He was invited to present his findings on applications of nonlinear dynamics to team interaction and productivity at the prestigious Director\'s Colloquium in Los Alamos National Laboratory.
• He has briefed Vice-President Al Gore and the president of MIT, Dr. Charles Vest, on the interaction dynamics of high performance teams.
He currently develops high performance teams at BHP Billiton\'s mining operations.
Publications
Publication period start: 1990
Number of co-authors: 2
Co-authors
Number of publications with favourite co-authors
Productive Colleagues
Most productive colleagues in number of publications
Publications
Losada, Marcial, Sanchez, Pedro, Noble, Elizabeth E. (1990): Collaborative Technology and Group Process Feedback: Their Impact on Interactive Sequences. In: Halasz, Frank (eds.) Proceedings of the 1990 ACM conference on Computer-supported cooperative work October 07 - 10, 1990, Los Angeles, California, United States. pp. 53-64.