Louis Blatt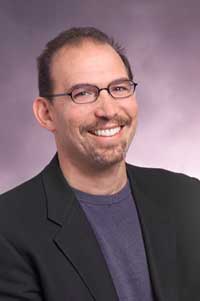 Personal Homepage

Employer

Computer Associates (http://www.ca.com)

Email
Currently Senior Vice President for Computer Associates flagship brand known as Unicenter. He is responsible for the strategic direction and market success of CA's Unicenter brand. To this end, he has been a driving force behind the creation and execution of CA's strategy. Mr. Blatt is focused on extending CA's global leadership in the infrastructure management space to meet customers' rapidly changing business, technical and operational needs.
Was executive vice president of strategy and corporate development at Peregrine Systems where he held various management roles responsible for development, marketing, analyst relations, corporate strategy development, and mergers and acquisitions.
Is President of the DCML.org, a member section of Oasis dedicated to the development of a standard for sharing infrastructure management information between vendors. He sits on Intel's Strategy Summit and is a published authority on user interface issues.
Was a pioneer in usability testing and user centered design. He implemented the original usability labs and user centered design programs at Wang Labs and AT&T. Has published widely on user interface design methods and business implications.
Received his Ph.D. from Boston University and taught the first Human Factors in Computers Course while still a student. He also received his master's degree from Boston University, a bachelor's degree from Susquehanna University and has attended executive management training at the Harvard Business School.
Publication Statistics
Publication period start

1994

Publication period end

1994

Number of co-authors

2
Co-authors
Number of publications with favourite co-authors
Productive Colleagues
Most productive colleagues in number of publications
Publications