Kai Crispien
MBA, M.A.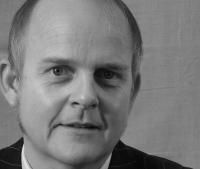 Personal Homepage

http://www.crispien.com

Employer

ZAB - Economic Development Board of Brandenburg (http://www.zab-brandenburg.de)

Email
Publication Statistics
Publication period start

1994

Publication period end

1996

Number of co-authors

6
Co-authors
Number of publications with favourite co-authors
Productive Colleagues
Most productive colleagues in number of publications
Publications
Savidis, Anthony, Stephanidis, Constantine, Korte, Andreas, Crispien, Kai, Fellbaum, Klaus (1996): A Generic Direct-Manipulation 3D-Auditory Environment for Hierarchical Navigation in Non-V. In: Second Annual ACM Conference on Assistive Technologies , 1996, . pp. 117-123. http://www.acm.org/pubs/articles/proceedings/assets/228347/p117-savidis/p117-savidis.pdf
Crispien, Kai, Würz, Wolfgang, Weber, Gerhard (1994): Using Spatial Audio for the Enhanced Presentation of Synthesized Speech within Screen-Read. In: Zagler, Wolfgang L., Bushy, Geoff, Wagner, Roland (eds.) ICCHP94 - Computers for Handicapped Persons - 4th International Conference September 14-16, 1994, Vienna, Austria. pp. 144-153.