John R. Beaumont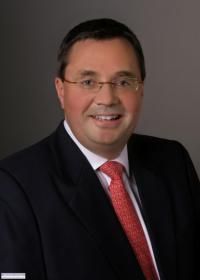 Personal Homepage

Employer

(http://www.beaumont-partners.be)

Email

John, a former Professor of both Management and Information Systems, has been a successful businessman for over 30 years including roles as an Executive Director of a FTSE100 company, a CEO of a LSE-listed company, and a Partner in a global management and technology consulting practice. John has held numerous Non-Executive roles (in a major public sector organisation and in several technology-based start-ups), as well as the day-to-day lead responsibility in a successful LSE and NASDAQ $1billion flotation.

Publication Statistics
Publication period start

1982

Publication period end

1984

Number of co-authors

0
Co-authors
Number of publications with favourite co-authors
Productive Colleagues
Most productive colleagues in number of publications
Publications
Beaumont, John R. (1984): A Description of Structural Change in a Central Place System: A Speculation Using Q-Analys. In International Journal of Man-Machine Studies, 20 (6) pp. 567-594.
Beaumont, John R. (1982): Towards a Conceptualization of Evolution in Environmental Systems. In International Journal of Man-Machine Studies, 16 (2) pp. 113-145.