Hans Kemp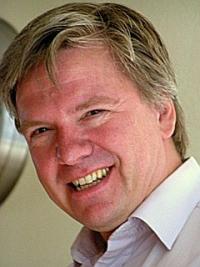 Personal Homepage

Employer

Hogeschool Rotterdam/Willem de Kooning Academie (http://wdka.hro.nl/)

Email
Independent business/design consultant and teacher interaction design at Hogeschool Rotterdam
10 years of experience at Philips Electronics in research and design. Various positions ranging from interaction designer to web design manager and business development consultant.
Publication Statistics
Publication period start

1997

Publication period end

1997

Number of co-authors

8
Co-authors
Number of publications with favourite co-authors
Productive Colleagues
Most productive colleagues in number of publications
Publications
Jorna, Gerard, Wouters, Mirjam, Gardien, Paul, Kemp, Hans, Mama, Jack, Mavromati, Irene, McClelland, Ian, Matzen, Linda Vodegel (1997): The Multimedia Library: The Center of an Information-Rich Community. In: Pemberton, Steven (eds.) Proceedings of the ACM CHI 97 Human Factors in Computing Systems Conference March 22-27, 1997, Atlanta, Georgia. pp. 510-517. http://www.acm.org/pubs/articles/proceedings/chi/258549/p510-jorna/p510-jorna.pdf
Kemp, Hans, Gelderen, Tedde van (1996): Co-discovery exploration: An informal method for the iterative design of consumer products. In: Kemp, Hans, Gelderen, Tedde van (eds). "Usability Evaluation in Industry" Taylor and Francis .