Frank Volke
Priv.-Doz. Dr. rer.nat.habil.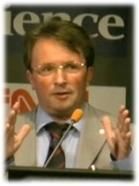 Personal Homepage

http://www.nmr.fhg.de

Employer

()

Email
Applied Biomedical-, Life-, and Material Sciences Research
Publication Statistics
Publication period start

2008

Publication period end

2008

Number of co-authors

5
Co-authors
Number of publications with favourite co-authors
Productive Colleagues
Most productive colleagues in number of publications
Publications
Pielot, Rainer, Seiffert, Udo, Manz, Bertram, Weier, Diana, Volke, Frank, Weschke, Winfriede (2008): 4D Warping for Analysing Morphological Changes in Seed Development of Barley Grains. In: Ranchordas, Alpesh, Araújo, Helder (eds.) VISAPP 2008 - Proceedings of the Third International Conference on Computer Vision Theory and Applications - Volume 1 January 22-25, 2008, Funchal, Portugal. pp. 335-340.