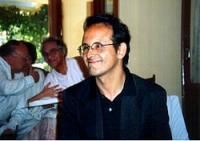 Author: Francisco J. Varela
Francisco Javier Varela García (September 7, 1946 - May 28, 2001), was a Chilean biologist, philosopher and neuroscientist who, together with his teacher Humberto Maturana, is best known for introducing the concept of autopoiesis to biology, and for co-founding the Mind and Life Institute to promote dialog between science and Buddhism.
Publications
Publication period start: 1996
Number of co-authors: 3
Co-authors
Number of publications with favourite co-authors
Productive Colleagues
Most productive colleagues in number of publications
Publications
Varela, Francisco J. (1996): Neurophenomenology: A methodological remedy for the hard problem. In Journal of Consciousness Studies, 3 (4) pp. 330-349.