Dirk van de Mortel
PD Eng.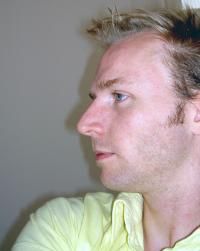 Personal Homepage

http://www.dvdm-i.nl

Employer

()

Email
Publication Statistics
Publication period start

2007

Publication period end

2008

Number of co-authors

7
Co-authors
Number of publications with favourite co-authors
Productive Colleagues
Most productive colleagues in number of publications
Publications
Hendrix, Koen, Yang, Guo, Mortel, Dirk van de, Tijs, Tim, Markopoulos, Panos (2008): Designing a Head-Up Game for Children. In: Proceedings of the HCI08 Conference on People and Computers XXII , 2008, . pp. 45-53. http://www.bcs.org/server.php?show=ConWebDoc.21337
Mortel, Dirk van de, Jun, H. (2007): ApartGame: a Multi-User Tabletop Game Platform for Intensive Public Use. In: Proceedings of the 12th international conference on Intelligent user interfaces January 28-31, 2007, Honolulu, Hawaii, USA. pp. 4. http://dvdm-i.nl/publications/Mortel_DesignTableTop_IUI(2007).pdf
Rauterberg, Matthias, Salem, Ben, Mortel, Dirk van de (2005): From passive to active forms. In: "Design and semantics of form and movements" Koninklijke Philips Electronics N.V .