Clif Kussmaul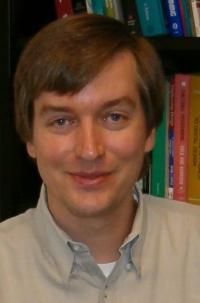 Personal Homepage

http://www.kussmaul.org

Employer

()

Email
Chief Technology Officer, Elegance Technologies, Inc.
Assistant Professor of Computer Science, Muhlenberg College
Publication Statistics
Publication period start

2007

Publication period end

2007

Number of co-authors

2
Co-authors
Number of publications with favourite co-authors
Productive Colleagues
Most productive colleagues in number of publications
Publications
Kussmaul, Clif, Albert, Sharon (2007): Reading and writing with Wikis: progress and plans. In: Proceedings of the 2007 Conference on Creativity and Cognition , 2007, Washington DC, USA. pp. 261-262. http://doi.acm.org/10.1145/1254960.1255003
Kussmaul, Clif, Jack, Roger (2007): A Workshop on User Interface Prototyping: Tips & Techniques. In: National Collegiate Inventors and Innovators Alliance 11th Annual Meeting March 22-24, 2007, 2007, Tampa, Florida, USA.
Kussmaul, Clif, Jack, Roger (2008): Prototyping in Web Development. In: "Software Engineering for Modern Web Applications: Methodologies & Technologies" Idea Group Publishing .