Christine Boese
Ph.D., Interaction Designer, Information Architect, Business Analyst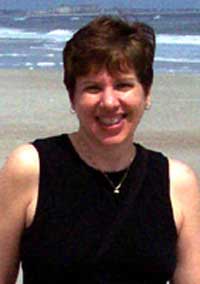 Personal Homepage

http://christineboese.net

Employer

Razorfish (http://www.razorfish.com)

Email
Christine Boese is an interaction designer, independent researcher, journalist, and blogger with aspirations for a micropublishing empire, or at least a democratic republic.
She is working as an information architect at Razorfish in NYC.
She has a Ph.D. in rhetoric and communication from Rensselaer Polytechnic Institute, for research that looks at what happens when interface design meets interactive and empowered cybercultures. She completed the first-ever hypertextual doctoral dissertation to be accepted at RPI, a cyber-ethnography that weaves itself into the community studied and a nonlinear scholarly \"argument\" that cannot be reproduced on paper because it doesn\'t read the same way twice.
She\'s currently an Information Architect at Avenue A-Razorfish in New York City, and has worked as a consultant at sites for Conde Nast (Flip.com, Portfolio.com, Style.com), as well as ESPN.com.
She\'s also worked at CNN and for more than two years wrote a cyberculture columnist for CNN.com.
As an academic researcher, writer, and teacher for more than 15 years, she taught at the University of Arkansas, Valdosta State University, Rensselaer Polytechnic, Clemson University, and the University of Montana. She also holds an M.F.A. in creative writing and a B.A. in journalism.
As a blogger and micropublishing host for other group and individual blogs, she has sponsored, promoted, and researched two internationally-recognized Iraq warblogs, one of which was a pioneering Argentinian warblog in Spanish, now a book, and the other by a TIME magazine freelancer who received national media attention both for the blog, and for the fact that TIME forced it to shut down shortly before the Battle of Baghdad.
Boese\'s most recent scholarly work is about the those warblogs and the uneasy relationship between blogging and mass media journalism in the \"Into the Blogosphere\" peer-reviewed collection with the University of Minnesota.
Publication Statistics
Publication period start

2000

Publication period end

2000

Number of co-authors

0
Co-authors
Number of publications with favourite co-authors
Productive Colleagues
Most productive colleagues in number of publications
Publications