Author: Andrew R. Freed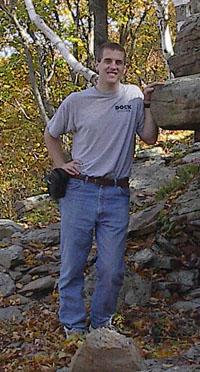 Andrew R. Freed
Andrew graduated from Penn State University with a Masters Degree in Computer Science. As of 2007, he is employed at IBM as a Staff Software Engineer in the Software Group.
http://www.freedville.com
Publications
Publication period start: 2005
Publication period end: 2005
Number of co-authors: 2
Co-authors
Number of publications with favourite co-authors
Productive Colleagues
Most productive colleagues in number of publications
Publications
Ritter, Frank E., Freed, Andrew R., Haskett, Onida L. M. (2005): Discovering user information needs: the case of university department web sites. In Interactions, 12 (5) pp. 19-27.