Get Your Free Template for "Empathy Map"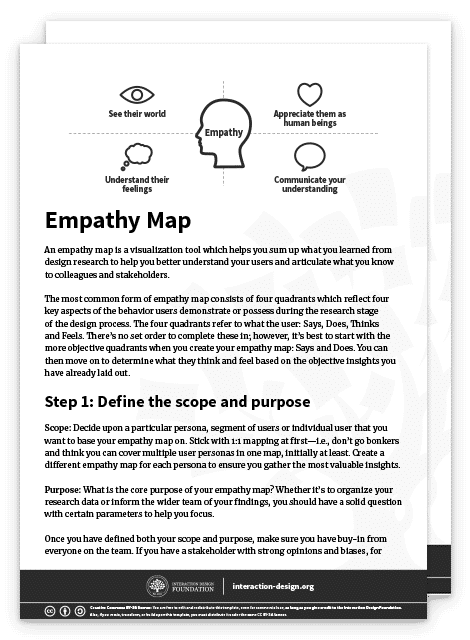 This template provides detailed steps to creating empathy maps. Empathy maps allow us to sum up our learning from engagements with people in the field of design research. The map provides four major areas in which to focus our attention on, thus providing an overview of a person's experience. Empathy maps are also great as a background for the construction of the personas that you would often want to create later.
Get the Entire Bundle of 35 "Design Thinking" Templates

Get your job done faster and better. Get your bundle of 35 high-quality templates!
$25
standard price
Download my template bundle
Members of the Interaction Design Foundation enjoy a discounted price:
special member price
Sign up for a membership or log in to save on all template bundles!