Whitney Hess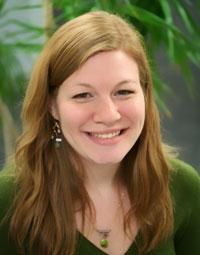 Personal Homepage

http://whitneyhess.com/blog/

Employer

()

Email

whitney@whitneyhess.com
Whitney Hess is an independent user experience designer based in New York City. She helps make stuff easy and pleasurable to use.

Whitney is a senior experience design consultant with Happy Cog, an advisor to RedStamp, and consults with a variety of startups and major corporations. She was the UX consultant on Boxee's beta app, and conducted extensive user research for the United States Holocaust Memorial Museum's website redesign. Other recent clients include Scientific American, House Party, Reprise Media, Teach for America, and Hearst Corporation.

Prior to going independent, Whitney was on the design team at Liquidnet, an international financial software company. Previously, she was an interaction designer at Digitas and Tribal DDB, where her clients included American Express, The New York Times, Allstate, Claritin, Tropicana, and EarthLink. Most notably, she helped to conceive, design, and test an innovative card search tool for American Express, and is named as a co-inventor on its U.S. patent.

Whitney received a Master's degree in Human-Computer Interaction (HCI) and a Bachelor's degree in Professional Writing and HCI, both from Carnegie Mellon University. She writes about improving the human experience on her blog, Pleasure and Pain, is a frequent speaker on user experience at conferences around the world, and can always be reached on Twitter @whitneyhess.
Publication Statistics
Publication period start

9223372036854775807

Publication period end

0

Number of co-authors

0
Co-authors
Number of publications with favourite co-authors
Productive Colleagues
Most productive colleagues in number of publications
Publications
Hess, Whitney

3.10

Commentary by Whitney Hess

Experience designers make a career out of alleviating people's problems and bringing them joy. To do this we remove barriers to entry; reduce the gap between current knowledge and target knowledge; make information easy to find and share; present content in digestible, understandable formats; adapt to the context of use; and above all else, maximize the potential for people to succeed.

But before we can find the right solution (the "How"), we need to carefully prioritize the features we invest in (the "What"). To determine our priorities, we need to clearly and accurately define the problem (the "Why"). To determine the problem, we need to identify the intended audience (the "Who"). And to determine the audience, we need to listen. At its core, this is the goal of experience design.

The result of a well-defined who, why, and what is an elegant how that can provide people with new dimensions of understanding, productivity, and pleasure.

Products, services and systems should improve the quality of people's lives, reduce stress, and create effeciencies that didn't previously exist. But uninformed design often yields the wrong what for the wrong who with a poorly considered how, causing pain and confusion, adding unnecessary cost, and defeating the purpose of the entire effort.

Marc Hassenzahl superbly demonstrates the power of a triumphant how, by doing what the best experience designers do: wrapping us up in a story and taking us where we need to go. His opening to this chapter illustrates the vastness of an experience designer's purview - what I am only able to convey with arms stretched wide - by making us feel what we would have felt had we been experiencing the products for ourselves.

Like with writing, just about all digital experiences are a proxy for meatspace, and that is a hurdle we must constantly overcome. Hassenzahl helps us recognize that not only do we have the responsibility to create the closest approximation of the mental, emotional and spiritual experience, but we also have the opportunity to use technology to create fulfilling experiences that would never be materially, logistically, or viably possible in the physical space.

"Experience or User Experience is not about good industrial design, multi-touch, or fancy interfaces," Hassenzahl states. "It is about transcending the material. It is about creating an experience through a device." I have chosen to read his use of "device" in its perhaps secondary but broader meaning - "a plan, scheme, or trick with a particular aim," rather than as a material object. I don't view experience design as contingent upon having an object (digital or material) with which to interact, though I can understand the argument of being device-centric given the implications of there being a user. But a user of a service might engage solely through conversation, with the designed "device" being flow. An experience designer's ultimate output is a plan itself, with all its conditions and contingencies. The success of the experience lies in the thoroughness and thoughtfulness of the plan.

Hassenzahl's guidelines on how to craft experiences as a dialog between designer and participant are insightful and well-articulated. He finally finds the common ground amongst what many practitioners have been preaching for decades: our work is a matter of ethics. We have to live with the choices we make, so let's do whatever it takes to be proud of the stories we tell and experiences we create.

I would like to see experience designers spend less time preoccupied with technology and more time exploring new environments on the hunt for new experiences. If we are bound to our chairs and screens, how will we discover new ways to create connection, meaning and purpose, and promote those learnings to the people we serve - or better yet, discover for ourselves whom we wish to serve in the first place?