Stephen Few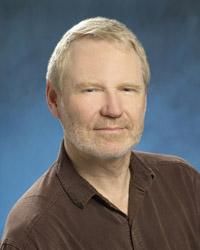 Personal Homepage

http://www.perceptualedge.com/

Employer

Perceptual Edge (http://www.perceptualedge.com/)

Email

sfew@perceptualedge.com
Stephen Few has over 20 years of experience as an innovator, consultant, and educator in the fields of business intelligence (a.k.a. data warehousing and decision support) and information design. Through his company, Perceptual Edge, he focuses on the effective analysis and presentation quantitative business information. Stephen is recognized as a world leader in the field of data visualization. He teaches regularly at conferences such as those presented by The Data Warehousing Institute (TDWI) and DCI, and also in the MBA program at the Haas School of Business at U. C. Berkeley. He is also the author of the book "Show Me the Numbers: Designing Tables and Graphs to Enlighten" (Analytics Press).
Publication Statistics
Publication period start

2014

Publication period end

2014

Number of co-authors

0
Co-authors
Number of publications with favourite co-authors
Productive Colleagues
Most productive colleagues in number of publications
Publications
Few, Stephen (2014): Data Visualization for Human Perception. In: Soegaard, Mads, Dam, Rikke Friis (eds). "The Encyclopedia of Human-Computer Interaction, 2nd Ed." The Interaction Design Foundation .
Few, Stephen (2009): Now You See It: Simple Visualization Techniques for Quantitative Analysis, Analytics Press,
Few, Stephen (2006): Information Dashboard Design: The Effective Visual Communication of Data, OReilly Media,
Few, Stephen (2004): Show Me the Numbers: Designing Tables and Graphs to Enlighten, Analytics Press,
Few, Stephen (-0001). Control vs. the Illusion of Control: Which Works for You?. Retrieved 2013-11-25 00:00:00 from http://www.perceptualedge.com/blog/?p=1423
Few, Stephen (2012): Show Me the Numbers: Designing Tables and Graphs to Enlighten, Analytics Press,
Few, Stephen (-0001). Why Most Dashboards Fail. Retrieved 2013-12-13 00:00:00 from http://www.perceptualedge.com/articles/misc/WhyMostDashboardsFail.pdf
Few, Stephen (2013): Information Dashboard Design: Displaying Data for At-a-Glance Monitoring, Analytics Press,