Richard Shusterman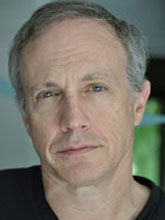 Personal Homepage

Employer

Florida Atlantic University (http://www.fau.edu/humanitieschair/)

Email

richard.shusterman@gmail.com
Richard Shusterman is an American pragmatist philosopher, currently the Dorothy F. Schmidt Eminent Scholar in the Humanities and Professor of Philosophy at Florida Atlantic University, where he directs the Center for Body, Mind, and Culture. He is internationally known for his contributions to philosophical aesthetics and pragmatism.
Publication Statistics
Publication period start

2009

Publication period end

2014

Number of co-authors

0
Co-authors
Number of publications with favourite co-authors
Productive Colleagues
Most productive colleagues in number of publications
Publications
Shusterman, Richard (2009): Body Consciousness and Performance: Somaesthetics East and West. In The Journal of Aesthetics and Art Criticism, 67 (2) pp. 133-145.
Shusterman, Richard (2014): Somaesthetics. In: Soegaard, Mads, Dam, Rikke Friis (eds). "The Encyclopedia of Human-Computer Interaction, 2nd Ed." The Interaction Design Foundation .
Shusterman, Richard (2008): Body Consciousness: A Philosophy of Mindfulness and Somaesthetics, Cambridge University Press,
Shusterman, Richard (2000): Pragmatist Aesthetics: Living Beauty, Rethinking Art, Rowman and Littlefield Publishers, Inc,
Shusterman, Richard (1996): Practicing Philosophy: Pragmatism and the Philosophical Life, Routledge,
Shusterman, Richard (2000): Performing Live : Aesthetic Alternatives for the Ends of Art, Cornell University Press,
Shusterman, Richard (2002): Surface and Depth: Dialectics of Criticism and Culture, Cornell University Press,
(2004): The Range of Pragmatism and the Limits of Philosophy (Metaphilosophy), Shusterman, Richard (eds.), Wiley-Blackwell,
Shusterman, Richard (2012): Thinking through the Body: Essays in Somaesthetics, Cambridge University Press,