Nur Ahmad Furlong
Designer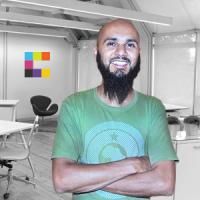 Personal Homepage

http://www.nurahmadfurlong.com/

Employer

()

Email

nur@the-colab.com
I'm an Independent Digital Designer and Communications Professional, living in the World Design Capital 2014 – Cape Town. I've been working as a designer online and offline for the past 15 years.

I Design, Code, Teach, Consult, Strategize focusing on web based solutions primarily which solve business and social problems.

I'm a qualified Graphic Designer who later ventured into the world of web design, development and strategy. I'm comfortable working in a wide range of media and Unlike some designers, I can actually draw with a pencil on paper!

I run a small virtual communications consultancy called The-Colab which specialises in ethically friendly communications. Primarily we focus on WordPress based web solutions including design, development, maintenance and management training but also delve into Brand Development and Strategy when the need arises.

I ventured into working independently in 2007 as a Freelancer under the pseudonym nomad-one and have since built quite a large network across various sectors through online & offline networking.

I'm an ethical service provider preferring to focus on promoting products, services and causes which have a positive impact on people and society.
Publication Statistics
Publication period start

9223372036854775807

Publication period end

0

Number of co-authors

0
Co-authors
Number of publications with favourite co-authors
Productive Colleagues
Most productive colleagues in number of publications
Publications