Felipe Memoria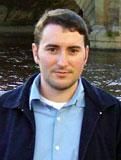 Personal Homepage

http://www.fmemoria.com.br

Employer

HUGE (http://www.hugeinc.com)

Email
Felipe Memoria was born in Rio de Janeiro, Brazil and has worked with the internet since 1997. Presently, he is a Senior Interaction Designer at HUGE, a strategic design organization based in Brooklyn, NY. Prior to joining HUGE, he worked as a Creative Team Leader at Globo.com, part of Rede Globo, the largest media company in Latin America.
He has a background in Design and holds a Masters Degree in Design with emphasis on Ergonomics, Usability, and HCI from PUC-Rio. Mr. Memoria has published and presented papers in Brazil, England and the USA. He was also an invited speaker for the main events in the country, such as the World Usability Day, the Intercon conference and the Web Design Meeting.
Before moving to NY, he was professor of two post-graduate courses in PUC-Rio: Ergodesign and Interface Evaluation, and Webdesign. In 2006 he made Usability tests and interface evaluation of cellular phones for a large European mobile company. Mr. Memoria was also researcher at CAPES, a federal government agency at the Education Ministry, redesigning the agency\'s portal with a user-centered methodology involving its accessibilization with a triple-A conformance, testing users with disabilities.
In 2005 he wrote the book Design para a Internet: Projetando a Experiência Perfeita (Design for the Internet: Designing the Perfect Experience), published by Campus/Elsevier and greatly acknowledged.
Mr. Memoria had also written in the fourth-cover for the Brazilian edition of Jakob Nielsen\'s book Prioritizing Web Usability.
Publication Statistics
Publication period start

9223372036854775807

Publication period end

0

Number of co-authors

0
Co-authors
Number of publications with favourite co-authors
Productive Colleagues
Most productive colleagues in number of publications
Publications