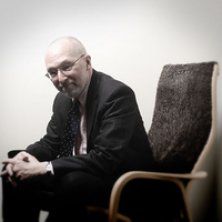 Ken Friedman
Distinguished Professor of Design at Swinburne University of Technology
Description
Ken Friedman is Research Professor and until recently the Dean of the Faculty of Design at Swinburne University of Technology in Melbourne, Australia. He works at the intersection of three fields: design, management, and art. Friedman works with theory construction and research methodology for design. He also works with design process and design thinking as tools for value creation and economic innovation. In 1990, he created the first course in strategic design in Europe for the Oslo Business School, one of the first such courses in the world. From 1994 to 2009, he was Professor of Leadership and Strategic Design at the Norwegian School of Management, focusing on knowledge economy issues, culture, and leadership. From 2003 to 2009, he held a research appointment at The Danish Design School and the Danish Design Research Center in Copenhagen.

Ken Friedman has done research in philosophy of design, doctoral education in design, knowledge management, and philosophy of science. He worked with national design policy in Estonia, Latvia, Lithuania, and Wales, and state design policy in Victoria, Australia. He is active in developing international research networks and conferences for the design research community. He is an editor of the journals Artifact and the Journal of Design Research, and a member of the editorial board of such journals as Design Studies, Design and Culture, and the International Journal of Design. He is a Council Member of the Design Research Society and the Australian Deans of the Built Environment and Design, and has been an officer in both groups. He co-chaired the La Clusaz Conference on Doctoral Education in Design in 2000, the European Academy of Management Conference in 2006, the Design Research Society Conference in 2006, the Cumulus International Conference in 2009, and the Hong Kong Conference on Doctoral Education in Design in 2011, as well as chairing the Victoria Conference on Design Thinking in 2009.

Ken Friedman is also a practicing artist and designer active in the international laboratory known as Fluxus. He had his first solo exhibition in New York in 1966. His work is represented in major museums and galleries around the world, including the Museum of Modern Art and the Guggenheim Museum in New York, the Tate Modern in London, the Hood Museum of Art at Dartmouth College, and Stadtsgalerie Stuttgart. The University of Iowa Alternative Traditions in the Contemporary Arts is the official repository of Friedman's papers and research notes. The Silverman Fluxus Collection at the Museum of Modern Art, Archiv Sohm at Stadtsgalerie Stuttgart and the Mandeville Department of Special Collections at the University of California also hold extensive archives on Friedman's work of the 1960s and 1970s.