Fuel Your Creativity!
Feb 11th, 2023
1:00pm - 3:00pm (UTC -05:00)
Starbucks, 25 E Washington St, Chicago, Chicago, IL
6 IxDF Members (and some non-members) are attending
Save the meet-up to calendar
Meet-Up Details
Hi IxDF Chicago!

This February, take a break from your hard work, and let's come together for an inspirational day at the Chicago Museum of Illusions!

We'll celebrate our accomplishments and recharge our creative batteries so we can push ourselves even further )) Charge up to the fullest exploring interactive illusions and stimulating the mind with endless possibilities.

Illusions challenge us to see things differently and they reveal a lot about how our brain interprets reality. Holograms, stereograms, optical illusions, and immersive rooms that are designed to tease the senses and trick the mind. Plus, it's always great to connect with other designers and be part of such an amazing #ixdf community!
Are you ready for a fascinating adventure? Join for an intriguing visual, sensory and educational experience with illusions ranging from tried and true classics to the never-before seen!

We'll meet at Starbucks, at the corner of the museum building from 1 to 1:30 pm, and at 1:30 will go to the museum. Starbucks address - 25 E Washington St., Chicago, Illinois.

I do encourage you to buy tickets in advance online, so that the time slot (Feb 11, 1:30 pm) will be reserved for you.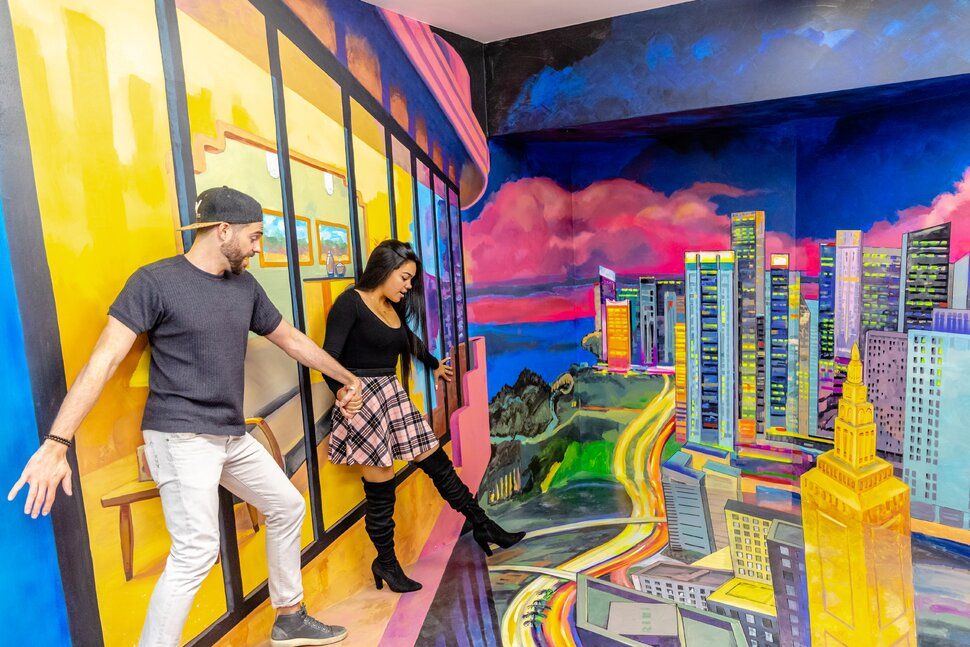 © Interaction Design Foundation, CC BY-SA 4.0


Don't hesitate to contact me if you have any questions. And I'm so excited to see you soon!
Local Leaders of IxDF Chicago