Psychology of E-Commerce: How to Sell Online
How This Course Will Help Your Career
What You'll Learn
How decisions are made, and which part of the brain is really the web designer's customer
How to create an online environment in which people feel part of a larger group, where they are grateful for your service, and show that through purchasing your products and services
How to know where someone's attention will be focused on your site, and how to make use of even the shortest attention span to generate sales
What the psychology of choice is, and how you can harness it
How to use storytelling for content that focuses on the clients and builds their commitment
How to tap into the subconscious drivers that underlie many purchasing decisions
How a coherent narrative can make it easier for your customers to engage with you and stay engaged
How to keep your customers coming back in an ethical manner, thus generating repeat sales
How to design for sharing, the next big thing in online selling
"Customer engagement is the direct route to every important business objective. It's the pathway to everything good that a business could want."

— Customer Experience expert Micah Solomon in Forbes
Online competition is fiercer than ever—and if you want to create a website that outperforms industry benchmarks in a big way, it's vital that you know how to utilize your design skills to keep users engaged. The more engaged users are, the more likely they are to turn into paying customers—people who will buy your products and services time and time again, remain loyal, and ultimately become ambassadors for your brand both on- and offline.
Executing e-commerce successfully isn't easy: 69% of users abandon their shopping carts before checking out, according to Baymard Institute, a UK-based web usability research organization. That's quite scary; what about the good news? Well, Baymard also found that many of the problems with e-commerce are solvable with changes to design.
There are many factors in designing great e-commerce experiences. You must know how to capture someone's attention and present your goods and services in the optimal way. If you want customers who are committed, you'll have to tell engaging stories and know how to build a long-term relationship.
In order to do all that, you will need to acquire and apply knowledge in human psychology. If you understand how your customers think, you can design for their needs. This course is based on tried and tested psychological techniques that bring together content and design so as to deliver hands-on advice for how to improve your web design and increase your customer engagement.
Gain an Industry-Recognized UX Course Certificate
Use your industry-recognized Course Certificate on your resume, CV, LinkedIn profile or your website.
Our courses and Course Certificates are trusted by these industry leaders:
Is This Course Right for You?
This is a beginner-level course, suitable for anyone wanting to take an online business to the next level:
UX designers looking to design persuasive experiences to improve the conversion rate of e-commerce sites
Project managers interested in building online businesses that engage shoppers
Software engineers seeking to gain an understanding of psychology, sociability, and design
Entrepreneurs who want their online shops to take off and perform better than the competition
Marketers looking to improve the entire sales funnel by adopting a user-centric approach
Newcomers to design who are considering making a switch to UX or web design
Courses in the Interaction Design Foundation are designed to contain comprehensive, evidence-based content, while ensuring that the learning curve is never too steep. All participants will have the opportunity to share ideas, seek help with tests, and enjoy the social aspects afforded by our open and friendly forum.
Learn and Work with a Global Team of Designers
You'll join a global community and work together to improve your skills and career opportunities. Connect with helpful peers and make friends with like-minded individuals as you push deeper into the exciting and booming industry of design.
Lessons in This Course
Each week, one lesson becomes available.
There's no time limit to finish a course. Lessons have no deadlines.
Estimated learning time: 18 hours 12 mins spread over 9 weeks.
Lesson 0: Welcome and Introduction
Available once you start the course. Estimated time to complete: 1 hour 44 mins.
Lesson 1: The Subconscious Mind – The Customer of Design
Available once you start the course. Estimated time to complete: 5 hours 29 mins.
Lesson 2: Introducing Social Validation
Available anytime after Nov 10, 2021. Estimated time to complete: 4 hours 16 mins.
Lesson 3: Design to Grab Attention
Available anytime after Nov 17, 2021. Estimated time to complete: 2 hours 41 mins.
Lesson 4: Choice is Not All That it Appears
Available anytime after Nov 24, 2021. Estimated time to complete: 4 hours 43 mins.
Lesson 5: It's all About Them, Gaining Commitment
Available anytime after Dec 01, 2021. Estimated time to complete: 3 hours 36 mins.
Lesson 6: Build Similarity and Then Make them Afraid to Lose
Available anytime after Dec 08, 2021. Estimated time to complete: 3 hours 26 mins.
Lesson 7: Learn to Tell a Story
Available anytime after Dec 15, 2021. Estimated time to complete: 3 hours 10 mins.
Lesson 8: Integrity Matters, Long-term Relationship Building
Available anytime after Dec 22, 2021. Estimated time to complete: 3 hours 13 mins.
Lesson 9: Sociability and Going Viral
Available anytime after Dec 29, 2021. Estimated time to complete: 3 hours 22 mins.
Lesson 10: Course Certificate, Final Networking, and Course Wrap-up
Available once you start the course.
Learning Paths
This course is part of 2 learning paths:
How Others Have Benefited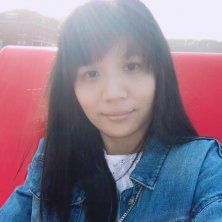 Hsin-Jou Lin, United States
"My major is Psychology and I'm now working in e-commerce. I've learned about from college, but don't have a chance to apply on real world. This course provides a step-by-step lesson for me to apply Psychology to my work."
---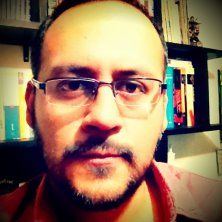 Fernando Martinez Carreon, Mexico
"Well, I've started with one of the courses and felt it was fair to write once again just to say you that you are a great team of human, cognitive and pedagogy centered professionals. I'm really glad that I've become a member and have all of these tons of information for self-paced learning, the content I read it's great so far!"
---
Natalie Verdon, Australia
"How wonderful.......I am looking forward to all I can learn and share with the community. You have a brilliant site and wonderful offerings."
How It Works
Take lessons by industry experts

Lessons are self-paced so you'll never be late for class or miss a deadline.

Your answers are graded by experts, not machines. Get an industry-recognized Course Certificate to prove your skills.

Use your new skills in your existing job or to get a new job in UX design. Tap into our community to help you.
Start Advancing Your Career Now
Join us to take "Psychology of E-Commerce: How to Sell Online". Take other courses at no additional cost. Make a concrete step forward in your career path today.
Advance my career now