Mobile User Experience (UX) Design
How This Course Will Help Your Career
What You'll Learn
How to design mobile interfaces based on mobile usability best practices
How to use personas and task modelling to plan a mobile user experience
An understanding of how your UI choices will differ between operating platforms (e.g. iOS vs Android)
How to evaluate a mobile design and avoid bad mobile user experiences
How to implement a mobile UX design strategy
Mobile usage overtook that of desktop way back in 2014 according to Comscore; since then, the gap between devices has only widened, with the rise in mobile usage doubling the loss seen on desktop. This increase in mobile traffic has made mobile user experience one of the most important factors in the success of a product or website, and it means that the skills involved are absolutely essential for designers, marketers, and developers if they want to keep up with the times. This course will teach you how to do just that—design great mobile user interfaces, with an emphasis on mobile usability best practices.
When you want to start designing a great user experience on a mobile device, using common sense design approaches or simply learning by doing won't be enough. With Google reporting that 61% of users were unlikely to return to a mobile site they had trouble accessing and, even worse, 40% choosing to visit a competitor's site instead, such uneducated approaches could prove disastrous for your product or website. A user's comprehension is 50% less on a mobile device, which means that content, navigation, and visual design elements must be twice as intuitive as they are on a desktop. With hard facts like that, you must constantly keep in mind the point that little screens mean very little room for error. Designing for mobile means taking the rough of the risk with the smooth of the sheer profit potential, and your need to learn the skills involved in creating an easy-to-use mobile user interface and, consequently, a great mobile user experience is nothing less than vital.
This course is built on evidence-based approaches as well as solid evidence distilled from decades of research and practice. Here, CEO of ExperienceDynamics.com, Frank Spillers, who is a distinguished speaker, author, and internationally respected Senior Usability practitioner, will teach you what you need to know to stay one step ahead as you venture into this exciting, cutting-edge and lucrative field.
Gain an Industry-Recognized UX Course Certificate
Use your industry-recognized Course Certificate on your resume, CV, LinkedIn profile or your website.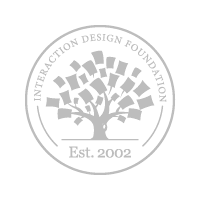 Our courses and Course Certificates are trusted by these industry leaders:
Is This Course Right for You?
This is an intermediate-level course recommended for members from all related business functions of an organization:
UX, UI, and web designers who want to design products that deliver outstanding mobile experiences
Project managers keen on incorporating a focus on mobile experiences in the product development process
Software engineers interested in learning about the unique challenges when building for mobile
Entrepreneurs looking to create user-friendly mobile websites or apps that will beat the competition
Newcomers to design who are considering making a switch to UX design and have an interest in mobile UX
Courses in the Interaction Design Foundation are designed to contain comprehensive, evidence-based content, while ensuring that the learning curve is never too steep. All participants will have the opportunity to share ideas, seek help with tests, and enjoy the social aspects afforded by our open and friendly forum.
Learn and Work with a Global Team of Designers
You'll join a global community and work together to improve your skills and career opportunities. Connect with helpful peers and make friends with like-minded individuals as you push deeper into the exciting and booming industry of design.
How Others Have Benefited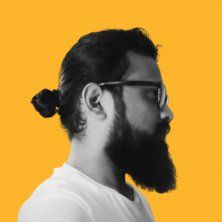 Hemant Panchabhai, India
"The course covers all the major aspects of mobile user experience design. It has definitely equipped me with a great knowledge to build great mobile experiences. I would say this course is crucial if your users are mobile users."
---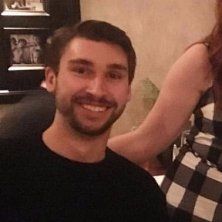 Matthew Shenton, United Kingdom
"Great content, I loved how much the instructor sets practical design tasks for you to do. I also loved the feedback on open question answers."
---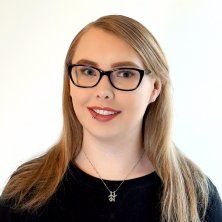 Jennifer Steiner-Kotch, United States
"The overall organization of this course was great. I really liked the overview and wrap-up included in each module that introduced and summarized the information that was presented. The overall material was in-depth and very relevant to current trends and best practices."
How It Works
Take lessons by industry experts

Lessons are self-paced so you'll never be late for class or miss a deadline.

Your answers are graded by experts, not machines. Get an industry-recognized Course Certificate to prove your skills.

Use your new skills in your existing job or to get a new job in UX design. Tap into our community to help you.
Frequently Asked Questions
When I finish the course, do I have to pay extra to get the certificate?

No. When you pay for a membership you get access to all of the courses, with no extra charges or limits. That also means that you will get a certificate for every successfully finished course, at no extra cost.

Can I take more than one course at a time?

Yes, you can take as many courses as you would like. For example, if there are 30 active courses, you can enroll in all 30 courses at the same time and move from one to the other as you please.



There are no further charges once you have paid for your membership.


Please note: If you have a student membership, you can take a maximum of two courses at the same time. As a student, you can thus still take as many courses as you would like – free of extra charges – just as long as you finish them (or drop them) so that you don't have more than two ongoing courses at the same time. Please note that if you drop a course, progress is not transferable between cycles. So, you'll have to redo the lessons and answers you already completed in the current cycle.



I missed the enrollment date and now the course is closed. Will I have any opportunity to take the course in the future?

Don't worry if you missed the course. We will re-run it shortly. One of the reasons we continually open and close courses is to be able to control the classroom size.

Networking is a large part of our value proposition, so we want just the right number of people inside the courses. That is also why we display the "XX % percent booked" on our course icons.

We'll re-schedule the course and make it available for sign-up on https://www.interaction-design.org/courses in only about a week (or perhaps a little bit longer). The actual start date of the course will be a few weeks after sign-ups begin too. We've found that this is the best way to maximize flexibility and convenience for everyone, especially you as you put your course program together.

Do I have to be online at an exact time to study?

No. You can set your own study schedule. There are no "live sessions" or "webinars" since our members are from all timezones around the world. We are a truly global community – with members in every single corner of the world.

Thus, once you are enrolled, you can take all the time you want to complete a given course. Every "classroom" in each course will never close, so you'll have permanent access to your classmates and your course material (as well as your own answers).

Will I receive a Course Certificate?

Yes. You will get a digital industry-recognized Course Certificate every time you complete a course. Certificates never expire and can be saved as a .jpg file so that you can easily share your accomplishment. In addition, certificates can be shared on Facebook, Twitter, and LinkedIn directly from from our site.

Also, there is no limit to how many Course Certificates you can earn during your membership. We will also make sure you receive a 3-step guide on how to include your Course Certificate on LinkedIn and in your résumé/CV.

You can see an example of a Course Certificate at the bottom of the Course Catalogue.


I have answered questions in a lesson; when will they be marked/graded?

We do the marking/grading in so-called "sprints" – where we sit down and do all the marking/grading in one go. Your answers will be graded approximately two weeks after you submit your work.



We do this because it is much more efficient than doing one little step every day. It's part of our lean/agile work philosophy, and that approach to efficiency is one of the factors that keeps our membership prices so incredibly low.



We are doing it to save you money and as part of our mission to lower the cost of high-quality design education.

I have updated my name, but my course certificate is not updated — how can I change it?

Once you change your name, the certificate will be updated automatically in the next hour.

I have started the course/lesson later than the specified date, are my answers still going to be marked?

We will be marking answers for as long as there are active members. Therefore, even if you are the only person taking a lesson at that particular time, your answers will still be marked.

Open-ended questions are graded by our experts and course instructors – not by machines.



That's one of the reasons that our Course Certificates are credible and recognized by industry leaders.

I started a course after the official start date; for how long will I have access to the course materials?

Regardless of when you have enrolled on a course, you will have access to the course materials for the entire duration of your membership. So, if you pay for a one-year membership, you will have access for one year, renewing your membership for a second year means you will have access for two years, and so on.

New lessons are starting before I have had the chance to complete all aspects of the previous lesson(s); am I going to be locked out of these unfinished lessons?

No, you will not be locked out of any lesson or course. You will have access to all course materials throughout your membership, so there is no pressure to keep at the same pace as the specified lesson release dates.

All we recommend is that you try to stick to the same schedule as other participants. The reason is they may have moved on to other lessons, thereby meaning you could miss out on the social aspects of the course(s). However, we anticipate that there will be a constant flow of participants working through different lessons and courses, so overall you are unlikely to miss out. We will also be running all courses again — so there really is no rush.

Are course certificates awarded on a specific date?

No; you can generate your certificate as soon as you attain at least 70% of the total course points.

When will I receive my Course Certificate?

Course certificates will be given to participants when they have scored more than 70% or more of the total course points. For example, if a course contains ten lessons each with ten questions, you will receive a course certificate when the instructor has awarded you at least 70 points (70% of the total course points).

There is no specified time that certificates will be awarded — instead, they are given to participants as and when they have answered all questions, even if this is long after the official end date.

How do I add my Course Certificate to my LinkedIn profile?

Below is a step-by-step guide on how to add your Interaction Design Foundation course(s) to your LinkedIn profile:

Log in to your LinkedIn account, then go to your profile.
On the right, in the Add profile section dropdown, choose Background and then select the + next to Licenses & Certifications.

3. In the following fields add:

Name – Course name
Issuing organization – The Interaction Design Foundation
Check the field "This credential does not expire"
Issue date - Input the date written on your certificate (e.g., May 2019)
Credential ID – Your membership ID number (it's written on your certificate)
Credential URL: Input the certificate URL provided on your course page

4. Click on the save button.


Congratulate yourself!

You've made a great accomplishment by earning your course certificate, and now the world knows about it!

How do I add the Interaction Design Foundation Membership Certificate to my LinkedIn Profile?

Below is a step-by-step guide on how to add your Interaction Design Foundation course(s) to your LinkedIn profile:

Log in to your LinkedIn account, then go to your profile.
On the right, in the Add profile section dropdown, choose Background and then select the + next to Licenses & Certifications.

3. In the following fields add:

Name – Membership Certificate
Issuing organization – The Interaction Design Foundation
Check the field "This credential does not expire"
Issue date - Input the date when you joined our community (e.g., May 2019)
Credential ID – Your membership ID number (it's written on your certificate)
Credential URL: Input the certificate URL provided on your profile page

4. Click on the save button.

It is as simple as that. Now, anyone who visits your profile can see your certificate!

How much will I have to pay for the courses?

As a member, you can take as many courses as you want with no additional costs. This means you only have to pay our membership fee to take an unlimited number of courses. There will be no further charges on top of the membership fee, no matter how many courses you decide to take.

Do you provide mostly beginners' or more advanced courses?

We provide courses for all levels of mastery and across the full spectrum. If you're new to design, you can start from our beginner courses and progress all the way up to our advanced ones. If you're an established designer, on the other hand, you will find some of our lower-level courses provide a good refresher—and the advanced ones, a bit of a challenge.

How long does it take to complete a course?

You will need approximately 5-8 hours to complete one lesson. Each course has between 3 and 16 lessons.

Once enrolled in a course, you will gain access to a new lesson each week, which you are free to complete without any deadlines and no end date, either.