Agile Methods for UX Design
How This Course Will Help Your Career
What You Will Learn
What agile is, why it was developed, and how it can vary in different companies.

Common team structures and why it's easier to design within those environments.

Agile-related concepts, terminology and tools including sprints, backlogs, user stories, Scrum and Kanban.

Agile patterns, anti-patterns and variations of agile practices such as Sprint Zero and Dual Track Agile.

How to adjust your design and research processes to work more comfortably and effectively within many different agile environments.

Research and design techniques such as continuous discovery, designing the smallest possible thing and design slicing.

Techniques for better team collaboration and cooperation.

Common agile deliverables and how they differ (and how they don't differ) from typical design deliverables.
Agile, in one form or another, has taken over the software development world and is poised to move into almost every other industry. The problem is that a lot of teams and organizations that call themselves "agile" don't seem to have much in common with each other. This can be extremely confusing to a new team member, especially if you've previously worked on an "agile" team that had an entirely different definition of "agility"!
Since the release of the Agile Manifesto in 2001, agile methodologies have become almost unrecognizable in many organizations, even as they have become wildly popular.
To understand the real-world challenges and best practices to work under the constraints of agile teams, we spoke with hundreds of professionals with experience working in agile environments. This research led us to create Agile Methods for UX Design.
In this course, we aim to show you what true agility is and how closely agile methodologies can map to design. You will learn both the theory and the real-world implementation of agile, its different flavors, and how you can work with different versions of agile teams.
You will learn about the key principles of agile, examples of teams that perform all the agile "rituals" but aren't actually agile, and examples of teams that skip the rituals but actually embody the spirit.
You'll learn about agile-specific techniques for research and design, such as designing smaller things, practicing continuous discovery, refactoring designs, and iterating.
You will also walk away with practical advice for working better with your team and improving processes at your company so that you can get some of the benefits of real agility.
This course is aimed at people who already know how to design or research (or who want to work with designers and researchers) but who want to learn how to operate better within a specific environment. There are lots of tools designers use within an agile environment that are no different from tools they'd use anywhere else, and we won't be covering how to use those tools generally, but we will talk about how agile deliverables can differ from those you'd find in a more traditional UX team.
Your course instructor is product management and user experience design expert, Laura Klein. Laura is the author of Build Better Products and UX for Lean Startups and the co-host of the podcast What is Wrong with UX?
With over 20 years of experience in tech, Laura specializes in helping companies innovate responsibly and improve their product development process, and she especially enjoys working with lean startups and agile development teams.
In this course, you will also hear from industry experts Teresa Torres (Product Discovery Coach at Product Talk), Janna Bastow (CEO and Co-founder of ProdPad) and Adam Thomas (product management strategist and consultant).
Gain an Industry-Recognized UX Course Certificate
Use your industry-recognized Course Certificate on your resume, CV, LinkedIn profile or your website.
Our courses and Course Certificates are trusted by these industry leaders:
Is This Course Right For You?
This is an intermediate-level course for people working in agile teams. Specifically, it will be helpful for:
Designers and researchers who have never worked in an agile environment or who have been frustrated by some aspects of working in one.

Non-designers who want to learn how to integrate UX into their agile process.

Business stakeholders and product owners who want to understand why designers might be frustrated or not performing well on a particular agile team.
In order to get the most out of this course, we recommend that you have some working experience on a team within a company, preferably as a designer, researcher, or engineer. You can still take the course if you don't have this experience, but some of the material may be more challenging.
Learn and work with a global team of designers
When you take part in this course, you will join a global multidisciplinary team working on the course and the exercises at the same time as you. You will work together to improve your skills and understanding. Your course group will be made up of an incredibly diverse group of professionals, all of whom have the same objective — to become successful designers. It's your chance to learn, grow, and network with your peers across the planet.
Lessons in This Course
Each week, one lesson becomes available.
There's no time limit to finish a course. Lessons have no deadlines.
Estimated learning time: 19 hours 19 mins spread over 6 weeks .
Lesson 0: Welcome to Agile Methods for UX Design
To be scheduled. Estimated time to complete: 1 hour 3 mins.
0.1: Welcome and Introduction (9 mins)

0.2: Let our community help you (1 min)

0.3: How to Earn Your Course Certificate (16 mins)

0.4: Expand your network and grow your skills in our online forums (5 mins)

0.5: Meet and learn from design professionals in your area (1 min)

0.6: Gain Timeless Knowledge Through Courses From the Interaction Design Foundation (21 mins)

0.7: Mandatory vs. Optional Lesson Items (7 mins)

0.8: A Mix Between Video-Based and Text-Based Lesson Content (8 mins)
Lesson 1: What Is Agile and Where It Came From
To be scheduled. Estimated time to complete: 2 hours 58 mins.
1.1: Welcome and Introduction (6 mins)

1.2: A Brief History of Agile (17 mins)

1.3: Why Is Design Missing in Agile? (25 mins)

1.4: Common Agile Rituals and Meetings (39 mins)

1.5: What Does an Agile Team Look Like? (16 mins)

1.6: Common Agile Practices and Jargon (41 mins)

1.7: Design Meetings and Practices in Agile (16 mins)

1.8: Discussion Exercise: What Is an Agile Team (7 mins)

1.9: Congratulations and Recap (15 mins)
Lesson 2: Agile Patterns, Anti-Patterns and Myths
To be scheduled. Estimated time to complete: 2 hours 42 mins.
2.1: Welcome and Introduction (7 mins)

2.2: There Is No Agile (1 hour 9 mins)

2.3: Agile Myths (26 mins)

2.4: Agile Anti-Pattern (29 mins)

2.5: Agile Patterns in Large Organizations (24 mins)

2.6: Congratulations and Recap (10 mins)
Lesson 3: How Researchers Can Succeed on Agile Teams
To be scheduled. Estimated time to complete: 3 hours 32 mins.
3.1: Welcome and Introduction (9 mins)

3.2: Continuous Discovery (40 mins)

3.3: Innovation vs. Incremental Improvement (29 mins)

3.4: Quicker and More Targeted Research and Experiments (39 mins)

3.5: Team Research (19 mins)

3.6: When Generative Research Gets Done (21 mins)

3.7: Sharing Research Results in an Agile Way (45 mins)

3.8: Discussion Exercise: Researching in Agile Teams (7 mins)

3.9: Congratulations and Recap (8 mins)
Lesson 4: How Designers Can Succeed on Agile Teams
To be scheduled. Estimated time to complete: 2 hours 28 mins.
4.1: Welcome and Introduction (8 mins)

4.2: Designing the Smallest Possible Thing (26 mins)

4.3: Designing From the Outside In (20 mins)

4.4: Design Slices (19 mins)

4.5: Design Refactoring and Iterating (22 mins)

4.6: Design Systems (21 mins)

4.7: Acceptance Criteria (22 mins)

4.8: Discussion Exercise: Designing in Agile Teams (7 mins)

4.9: Congratulations and Recap (7 mins)
Lesson 5: How to Design for Experimentation
To be scheduled. Estimated time to complete: 2 hours 14 mins.
5.1: Welcome and Introduction (6 mins)

5.2: Don't Design for Everybody (19 mins)

5.3: Find the Core (32 mins)

5.4: Start With One (23 mins)

5.5: How to Succeed as a Designer on Agile Teams: Embrace Imperfection (50 mins)

5.6: Congratulations and Recap (7 mins)
Lesson 6: How to Build Products More Collaboratively
To be scheduled. Estimated time to complete: 4 hours 22 mins.
6.1: Welcome and Introduction (7 mins)

6.2: Design for Collaboration (47 mins)

6.3: Sharing Works in Progress (22 mins)

6.4: Getting Team Alignment (1 hour 5 mins)

6.5: Creating Agile Design Deliverables (26 mins)

6.6: Participatory Design for Agile Teams (19 mins)

6.7: Planning for the Future and the Problem With Roadmaps (1 hour 7 mins)

6.8: Discussion Exercise: Collaborating with Agile Teams (7 mins)

6.9: Congratulations and Recap (8 mins)
Lesson 7: Course Certificate, Final Networking, and Course Wrap-up
To be scheduled.
7.1: Get Your Course Certificate (1 min)

7.2: Course Evaluation (1 min)

7.3: Continue Your Professional Growth (1 min)
How Others Have Benefited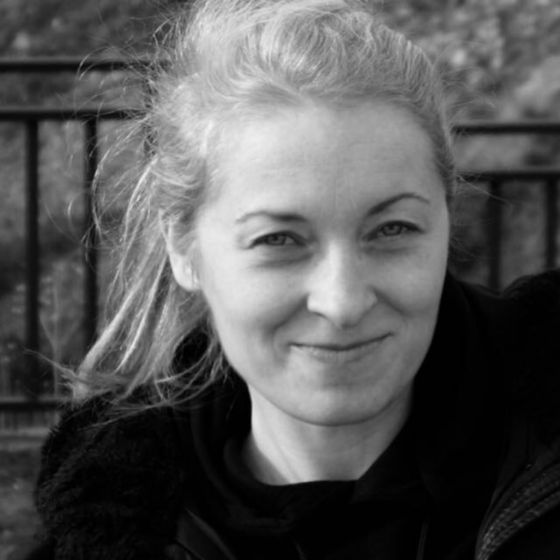 Andrea Sabaté, Spain
"The course was so complete and based on experience. I realised it because agile is very different comparing theory and practice. I would have liked to discover this course before entering the agile world. It is a superb course! So much wisdom shared!!"
---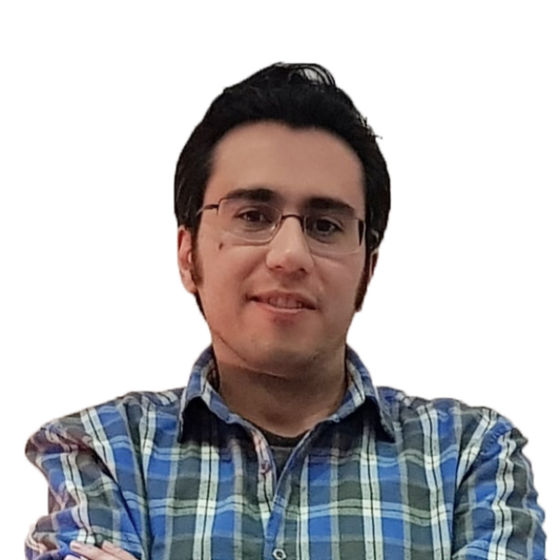 Milad Kardgar, Iran
"Laura Klein is one of the best instructors I've ever seen. She is a UX designer with a demonstrated background in UX in practice and agile methodology indeed. Asking other professionals to share their knowledge was truly informative, in my opinion."
---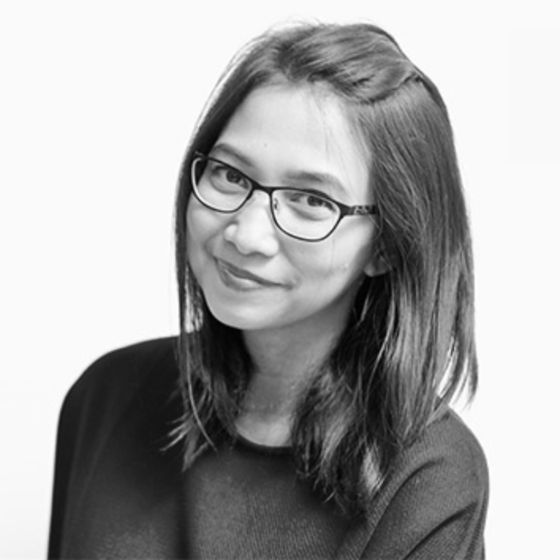 Devina A. Paramita Na, Sweden
"Her way of explaining is really engaging. Adding a bit of humor here and there. It was really fun to follow. The examples are also great. I really enjoyed the course."
How It Works
Lessons are self-paced so you'll never be late for class or miss a deadline. Learning and life, hand in hand.

Earn Course Certificates.

Your answers are graded by experts, not machines. Get an industry-recognized Course Certificate to show you've put in the work.

Grow your professional knowledge by watching Master Classes, networking within our UX community, and more.
Start Advancing Your Career Now
Join us to take "Agile Methods for UX Design". Take other courses at no additional cost. Make a concrete step forward in your career path today.
Advance my career now