UX Fundamentals
Learn essential concepts and skills you need to begin a career in UX Design
Next online bootcamp:
Mon, Jan 25, 2021
Next Bootcamp starts in 5 hours from now
14 day
money-back

guarantee
Reserve my spot
Gain a Firm Foundation in UX Fundamentals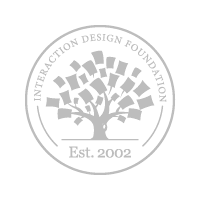 1-year membership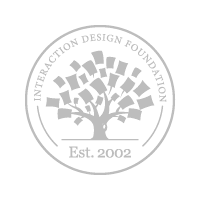 1:1 meetings with a coach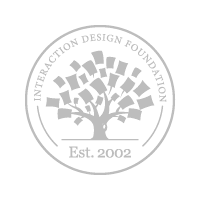 Practical, guided project work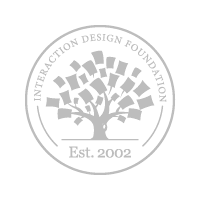 Expert critiques and peer reviews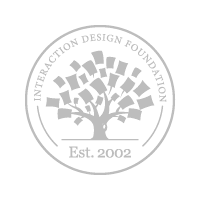 Round-the-clock support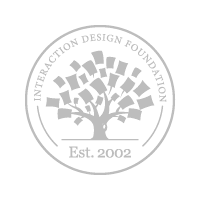 Discussions and networking opportunities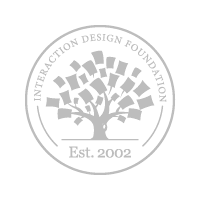 In-depth knowledge of essential UX concepts
About This Bootcamp
Get introduced to what User Experience (UX) design is, how it fits into the tech industry and what you'll do in a real UX role. If you're new to UX design, this beginner-level bootcamp can give you the perfect mix of expert guidance + real-world projects to fast-track your learning.
Best Suited For
Ideal for complete beginners who wish to change their career to UX, and would like to explore what UX is all about. This Bootcamp will give you a rock-solid foundation in UX theory and practice. When you graduate, you won't be ready to apply to jobs just yet, but you'll be well on your way in the first step to changing your career to UX Design
What You'll Receive
Vastly increase your chances to get a job in UX design with: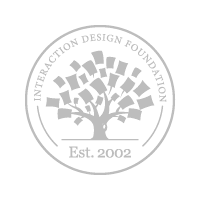 1 year of membership to our courses and community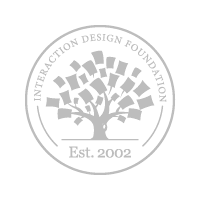 Teaching by expert instructors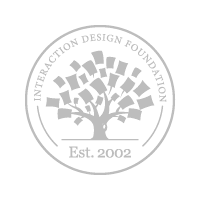 Project based curriculum to build skills fast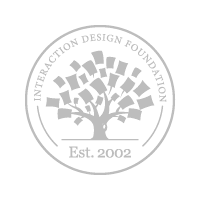 Detailed feedback from senior coaches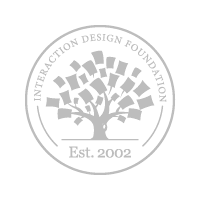 Practice through weekly critiques & presentations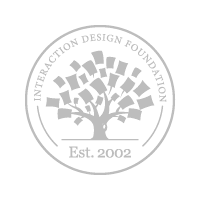 A community of peers and experts to network with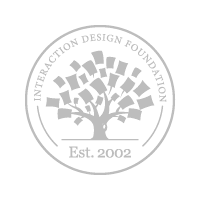 Perks and discounts on tools like Figma and more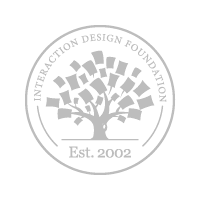 Curated resources to give you the perfect blend of theory and practice
What You'll End Up With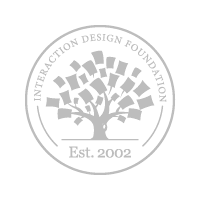 A portfolio worthy project to demonstrate your abilities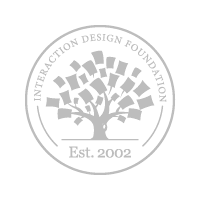 In-depth and practical understanding of the UX Design process in action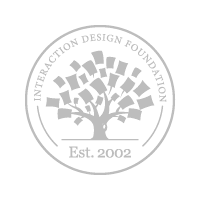 Familiarity with your unique strengths as a designer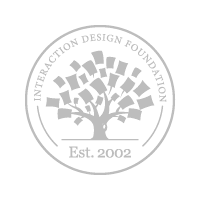 Knowledge on how to create the most common deliverables in a UX job
A Focused and Fully-Online Learning Experience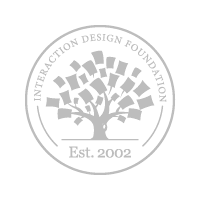 Study for 40 hours/week for 6 weeks—an intensive pace with deep focus to maximize your learning within a short time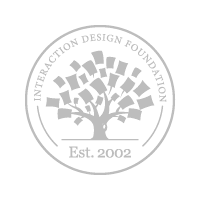 Learn anywhere and anytime: all you need is an internet connection.
Download the Curriculum
Interested in the bootcamp, but want to learn more before signing up? Get our detailed curriculum to understand how the bootcamp is structured, what you'll learn each week, and the kind of guidance you can expect.
Price
$2,192
Well begun is half done—give your UX career a promising start and make your way towards a high-paying UX role!
Bootcamp Timeline
Week 1: Welcome to UX design Fundamenals

Meet your instructor, mentor, and peers over video calls.
Learn the history of UX and Design Thinking.
Decide on your project for the course.
Conduct market research towards your project.

Week 2: Discovery Research & Finding Needs

Prepare for UX Research for your project.
Conduct contextual Inquiry.
Write good interview questions for research.
Moderate user interviews.

Week 3: Synthesize Research & Define a Problem

Learn how to create Affinity Diagrams.
Create User Personas.
Develop Experience Maps.
Write out Problem Statements.

Week 4: Ideate & Iterate

Participate in brainstorming sessions.
Sketch your ideas.
Select the best idea.
Develop paper prototypes.

Week 5: Design & Prototype

Build Sitemaps.
Design user interactions.
Create wireframes.
Develop digital prototypes.

Week 6: Evaluation & Iteration

Use evaluative research methods to improve your design solution.
Conduct Usability Testing.
Share research data with stakeholders.
Iterate based on your findings.
Learn from Experts with a Proven Track Record
Each cohort of the bootcamp is guided by an expert instructor and a team of senior coaches.
Our instructors have a minimum of 10 years of industry experience—as well as many years of teaching expertise. Our coaches have at least 5+ years of industry experience and are adept at helping beginners get started with UX design.
You'll have repeated opportunities to interact with both your coach and instructor—as well as your fellow students! This means you'll have ample opportunity to receive constructive feedback, personalized guidance and 1:1 assistance.
Frequently Asked Questions
Do I need any prior design skills or education to enroll in the UX Fundamentals Bootcamp?

You don't need any prior design skills, experience or education in design in order to take the UX Fundamentals bootcamp. This bootcamp will teach you essential skills and concepts that will help you to continue learning UX.

Because of the individual attention and expert guidance you'll receive, and due to the full-time nature of the bootcamp, you'll maximize your learning in a short period of time. If you're new to UX design, this bootcamp will help you start strong, and hold you in good stead as you continue to learn UX and work towards a UX career.

What's the difference between taking an IxDF course and the UX Fundamentals Bootcamp?

The

IxDF courses

are

self-paced and designed for independent study

without the assistance of a coach or instructor.

Whereas, with the bootcamp, you'll get

live instruction and personalized feedback

on a regular basis from a coach and an instructor. You'll also get to

network with peers

and get answers to questions more easily through a

private Slack community

that's exclusive to the bootcamp.

Will I be able to take the UX Fundamentals bootcamp if English is not my first language?

Even if English is not your first language, you will still need to be comfortable with reading, writing and speaking English because the language of instruction in the bootcamp will be in English.

That said, we welcome students from around the world, and in recognition of the fact that English will not be everyone's first language, we've maintained a simple level of English in all our materials. And if you do get stuck, don't worry—your coach will be able to help you!

How many hours per week do I need to spend on the UX Fundamentals bootcamp?

You'll spend 40 hours per week on the bootcamp, which includes project work, lessons with the instructor and meetings with your coach.

What makes the UX Fundamentals bootcamp different from the others?

Most other online bootcamps offer mentorship only without instruction. With IxDF, you'll receive live instruction, plus focused feedback from a coach. Also, other bootcamps typically reuse the same projects repeatedly—which means that when you graduate from these bootcamps, your portfolio can have the same projects as other students and risk going unnoticed by recruiters.

In contrast, in the UX Fundamentals bootcamp you can work on a completely unique project that stands apart from others' projects. While the UX Fundamentals bootcamp isn't focused on portfolio building and making a full career transition, you can add this project to your portfolio and keep building upon it as you continue learning—and give your portfolio an edge!

What design tools will I learn in the UX Fundamentals bootcamp?

You'll learn how to use Figma and Mural—both tools are used widely in real design teams and will prepare you to take on future learning and project work with greater ease.

What kind of projects will I work on?

You will have practical project work that is deeply connected to the lessons you'll go through with your instructor and coach. You'll create user personas, wireframes, usability tests and many other practical deliverables that you'll encounter when you work as a UX designer.

The goal of these projects is to help you better understand the theoretical and conceptual topics you'll encounter. Since the focus is on mastering essential and fundamental UX concepts, you will not focus on portfolio building at this stage.

Can the UX Fundamentals bootcamp fit around my current job or studies?

The bootcamp is fully online and full-time, where you'll learn 40 hours per week for 6 weeks. Live lectures and meetings with your coach will be during weekdays at specific times, and you will need to be available at those times. If your job or studies are part-time or offer flexible hours, you may be able to take this bootcamp alongside them.

This is an intensive bootcamp, but you'll finish learning essential concepts much faster through it, which will free you up to move on to intermediate and advanced concepts at a more flexible and leisurely pace.

Can I get a refund if I'm not satisfied?

If you're unhappy with your bootcamp experience, you can inform us at any time and we'll do our best to find a resolution for you. If despite our best efforts, you still wish to quit the bootcamp, you can request a refund. To be eligible for the refund, you should request it within the first 14 days of the bootcamp, and you should have completed a maximum of 1 video session with your coach.

Beyond the 14 days, we don't process refunds. However, if there's anything we can improve or fix for you, you will have our dedicated support right through the bootcamp.

What's the difference between the Design League Membership and doing the UX Fundamentals Bootcamp?

The Design League membership is a monthly membership that gives you 2 hours of non-structured discussion time with a mentor each month. However, the Design League does not include mentor participation outside of the 2 calls.

If you'd like more hands-on guidance than what the Design League offers, the bootcamp could be right for you. In contrast to a Design League membership, this is a full-fledged 6-week program packed with guidance and individual attention from a coach and instructor. You'll learn fundamental concepts in UX from experienced designers, work on practical projects to bring those concepts alive and network with your peers in an inspirational community.

You'll have 5 hours of video chats with your coach, plus live lessons from your instructor alongside the lessons and projects you'll work on. You'll also receive written and verbal feedback throughout the duration of the program, which the Design League does not offer.

Can I see the syllabus or curriculum that the UX Fundamentals bootcamp follows?

Absolutely! If you scroll up on this page, you'll come across a form where you can request a copy of the bootcamp curriculum.

Can I take the UX Fundamentals bootcamp even if I'm not based in the US?

Absolutely, the bootcamp is open to students from around the world!

Will I be able to choose my coach and instructor?

We'll pair you with a coach and instructor based on your location and time zone. In case we don't have a coach or instructor in a time zone close to you, we'll give you options of other coaches and instructors you can work with, and you can choose from them.

Can I specialize in a specific area of UX or UI with the UX Fundamentals bootcamp?

Since this bootcamp teaches you fundamental concepts that are integral to all areas of UX and UI, there is no specialization offered. That's because the topics covered in this bootcamp form the basis for your future work and education in UX design. Because of the great foundation you'll build in this bootcamp, you'll find further learning and specialization to be much easier.

I have absolutely no prior experience in UX design. Will I be able to take the UX Fundamentals bootcamp?

Definitely! This bootcamp is designed with complete beginners in mind. You don't need any prior conceptual or practical knowledge of UX to take this bootcamp. All you need is an interest in UX and the motivation to learn important concepts and skills to work towards a career in UX.

Is there any placement or career support with the UX Fundamentals bootcamp?

The bootcamp focuses on helping you go from a complete beginner to someone with strong fundamentals in UX design. That said, you'll need to learn more advanced concepts and more concept portfolio-oriented projects before you're ready to work as a UX designer. Due to the introductory nature of this bootcamp, it does not come with placement support.

Will I get a certificate once I complete the UX Fundamentals bootcamp?

Yes, you'll get a digital certificate that's displayed on your IxDF profile, and you can also share it on LinkedIn like all our course certificates.

What is the quality of the UX Fundamentals bootcamp compared to other UX bootcamps?

The content in IxDF courses and bootcamps are developed by and with industry-recognized leaders in UX Design. Just like in our self-paced courses, the content in the UX Fundamentals bootcamp is created by people who have both worked in the industry and taught UX academically. This means that you'll learn from people who are experts at teaching UX concepts and are also extremely well-versed with the nuances, demands and responsibilities of a real UX job.

Our selection process for coaches and instructors is extremely rigorous and selective. We go the extra mile to ensure that all our bootcamp teaching staff are equally skilled as educators and practitioners.