Welcome back to the UX Daily this Saturday and we've got a great line up of awesome content from around the UX web. So kick back with a coffee, tea, or beverage of your choice and enjoy the best of the UX web today:
A New Logo? Animals.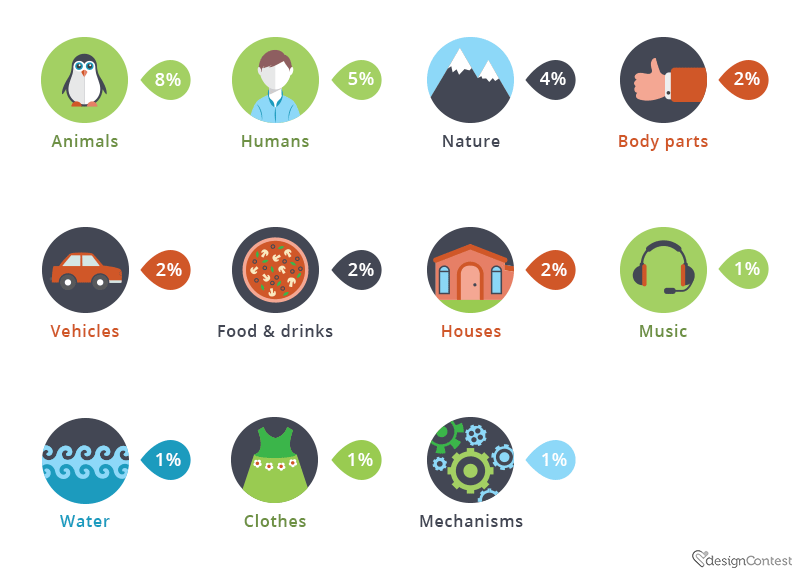 This wonderful article at Smashing Hub takes apart the winners of 500 design contests and analyses what exactly it is that people like in their business logos. The results may surprise or indeed, disturb the designer in you.
"Do you know that the most popular logo color is blue? Or fact that business prefers logos with fish images more than logo with cats? DesignContest team has conducted a small survey to reveal several logo features that affect client's choice most of all. 500 winning logos were picked out on design crowdsourcing sites and grouped them according to several attributes.

82% of all logos contain both, text and symbol, 17% have only text and only 1% of logos have just symbol. Different polls revealed that people usually trust text'n'symbol logos more. Psychologically they start to associate symbol with certain company. As for the text, so many people are trying to get first information about company activity from company name or slogan that are usually incorporated in logos. That is why from informational point of view both, text and symbol have equal value for client and his future customer."
Find out just what it is that makes a great logo at Smashing Hub.
A Skilful Balancing Act



Want to demonstrate your value in an area and still dabble a little in other areas? Then GarinAvins cunning overview of how to balance the specialist and generalist sides of life is for you:
"A couple of years ago I hit a crisis point. There was a distinct divide between disciplines at my company; I had been labeled a "backend developer," and it was starting to feel restrictive. The label wasn't wrong: I spent most of my working hours writing server-side code. I enjoyed it, and I was good at it—but it wasn't all that I could do.

I've always considered myself to have a fairly generalist skill set, and slapping a label on me meant that I wasn't allowed to work on anything other than that which fell under my remit as a backend developer. I felt typecast. And, unfortunately, it's not a divide found solely at that company; it's ubiquitous across the industry."
Find out how to keep things balanced at A List Apart.
Insanity in Japan? Say it isn't so!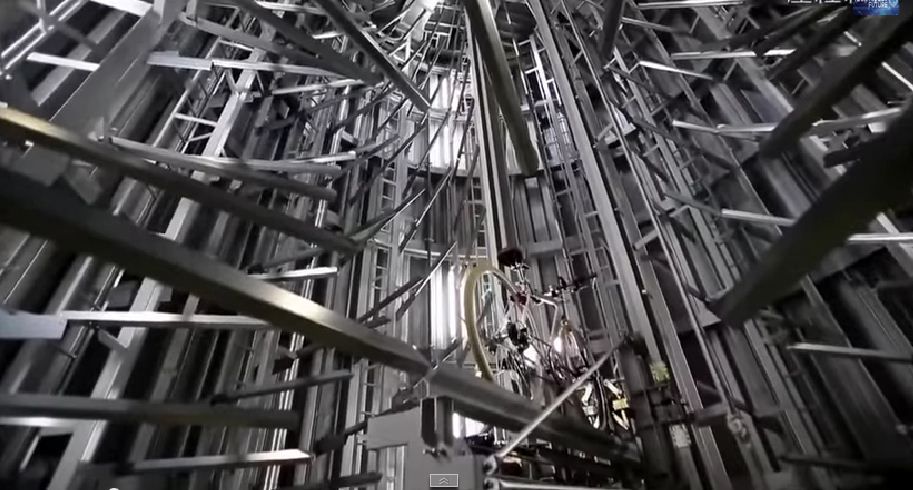 Except, of course, this is Japan and insanity is the natural order of things. Check out this incredible underground car park for bicycles and marvel at the design genius:
"An impressive video has emerged of what it is like to park your bicycle in Japan, proving once and for all that the technologically-advanced country has thought of everything.

A man in the video posted to YouTube can be seen putting his bike into an elevator-like contraption, just before it is sucked into a metal shaft with rows and rows of bicycle holders. A metal arm places the bike in its position, until the owner comes for its retrieval."
See the Video at Mashable today.
Image credits: Images are drawn from the articles we have linked to and image sources can be found at the bottom of these articles.