We hope that wherever you are this Monday that it's a good day for you. To help you achieve a temporary moment of nirvana; we're back with the best of the UX web. Check out today's awesome articles and lift your spirits and career opportunities in tandem:
Making it Harder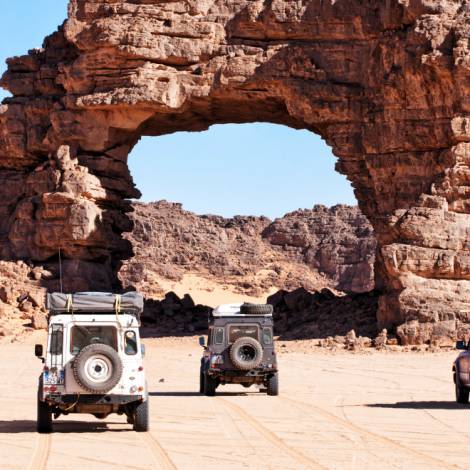 It is commonly understood in UX circles that the most important part of our work is making things simpler. Brian Millar, writing at Wired, begs to differ. He says that the challenge of mastering some tasks makes the additional complexity worthwhile:
"The first car I ever drove was a bashed Land Rover Defender. I was working at an outdoor pursuits centre in North Wales. Changing gear was like Russian roulette; you stirred the stick until it jammed somewhere, then let out the clutch and hoped you hadn't selected reverse. There was an art to everything: even opening the windows required a patient chick-a-chick-thunk of the latch.

When you can wrangle an old Landie like that, you become part of a select group. It's a group that will dwindle from now on, as Land Rover has announced that it is discontinuing its iconic Defender range in favor of more user-friendly cars. I, for one, will be sad to see it go. We should be wary of only designing for ease of use. There's a lot to be said for designing for difficulty of use. I'd like to say a few of those things here."
Discover the Joy of Mastery at Wired Magazine here.
Making it Easier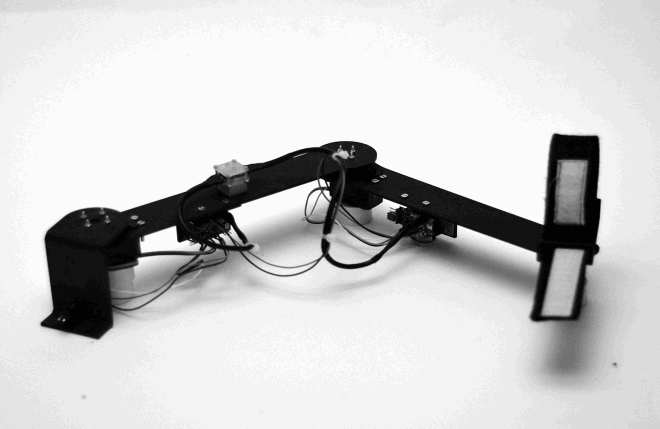 Conversely, Core 77's Sam Dunne is looking at a cunning new device to turn the least artistic of us into Leonardo Da Vinci… well maybe not the good but quite good nonetheless. Forced Finger sketching looks pretty awesome to us, what do you think?
"If the early days of your time at design school were anything like mine, you probably look back fondly (maybe a bit too rose-tintedly) on simpler days of 'getting back to basics' with hour after hour of practice drawing free-hand straight lines, ellipses and cuboids in perspective (kids still do this these days, right?)—developing all the basic building blocks for the sketching skills you now wield so expertly. As AI, algorithms and robotics continue their seemingly inevitable march towards human usurpation, could this nobel tradition be next in line for a bit of technology rendered redundancy?"
Find out more at Core 77 today.
Making Motivation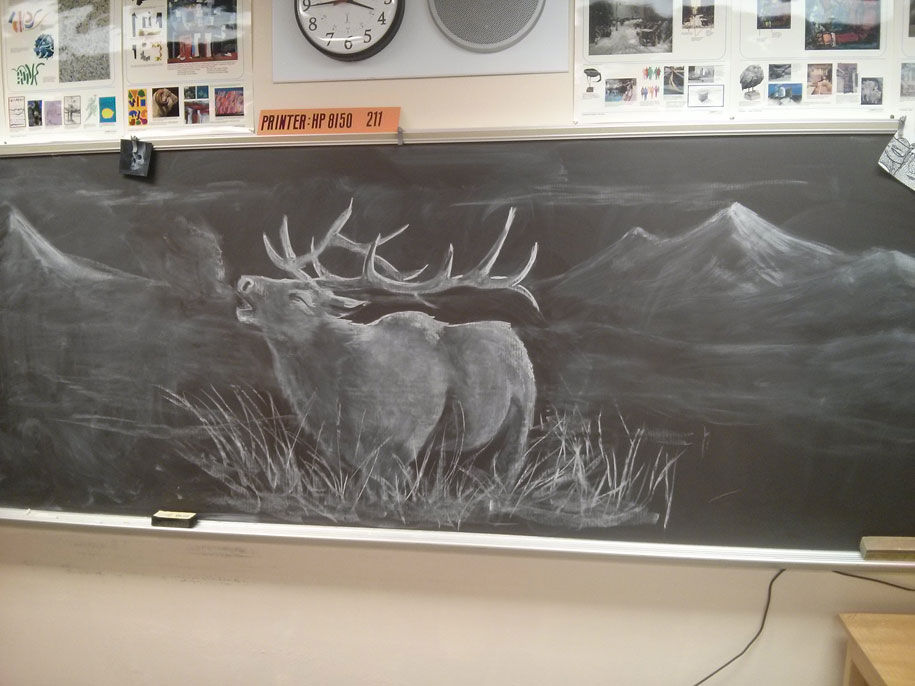 Check out these incredible chalkboard drawings from an art teacher looking to get the most out of his students.
"Did you have a cool teacher? These middle-school kids in Wyoming sure do! Reddit user 'Nate100100? writes that he's an art teacher who uses his free time to draw on the chalkboar din his classroom. The results are fantastic. Nate goes wild when he gets colored chalk, but he's still amazing even when working with plain old white chalk.

His art goes a long way to show his students how much can be accomplished with so little. Nate isn't deterred by the fact that his drawings will be erased, either – he writes that it makes him more relaxed about his choice of materials and canvas. Always make art, no matter where you are and what you do!

Some kids doubt – sometimes audibly – the competence of their teachers. I guess they'll stay quiet in "Nate's" class."
See the amazing imagery at Demilked now.
Image credits: Images are drawn from the articles we have linked to and image sources can be found at the bottom of these articles.