It's Monday and here at the UX Daily we're looking for a little motivation before our week starts to hot up.
Getting Funding for a Startup
We start off with JAMF Software; they solved the start-up problem of "no money" by bootstrapping off of Apple. With nearly $5 million a year in profits that's a pretty impressive start…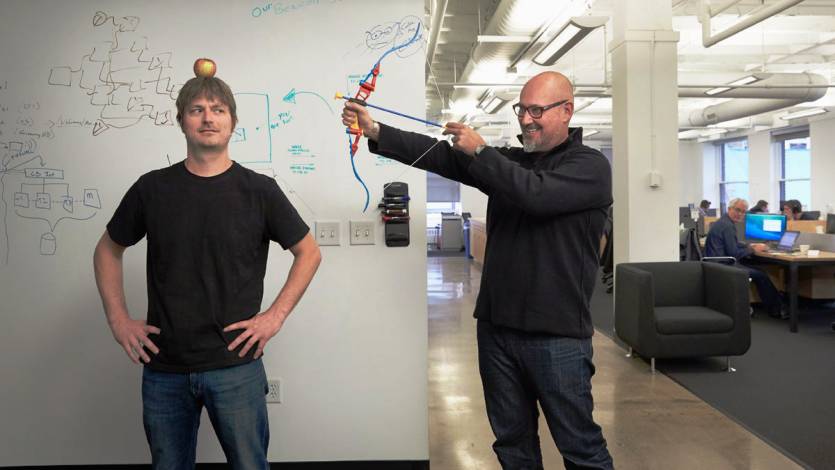 "Braintree, GitHub and Nasty Gal all bootstrapped as startups, batting away offers from outside investors as long as they could and following their own lodestars to shape their companies. Sophia Amoruso, founder of the now troubled online fashion site, lasted the longest–six years.

Meh, say Zach Halmstad and Chip Pearson, co-CEOs of JAMF Software in Minneapolis. They held out 8 years for a Series A round and 11 years for a Series B. Why? "We were growing at a healthy clip without investment and saw it more as a distraction," says Pearson, 46. Adds Halmstad, 36: "We were heads down trying to meet people and bring them in."
You can read the whole story at Forbes Magazine.
7 Reasons Entrepreneurs Need to Be Experts
Next we look at a revealing story on Entrepreneur Magazine about the7 reasons that every entrepreneur needs to be an expert in something. They make a lot of sense to us:
"Employing authority marketing as a strategy to grow your brand and increase your reach as a business has many benefits.

Authority marketing, which could also be referred to as expert marketing, simply means that you become known as an expert within your field. Most of the time, the process involves you helping customers overcome a problem, writing a book or articles, or it could even include an appearance on podcast broadcasts."
You can pick up the whole story here at Entrepreneur.
Steve Jobs' Life Story
And given the design world's never ending obsession with Apple; we thought it might be interesting for you to be able to trace your way through Steve Jobs' life and this incredibly good Infographic from Funders and Founders does just that.
We hope these stories have made your Monday a little more bearable and that you're excited to get on with your UX project. Is it coffee time already?

Img: Monday